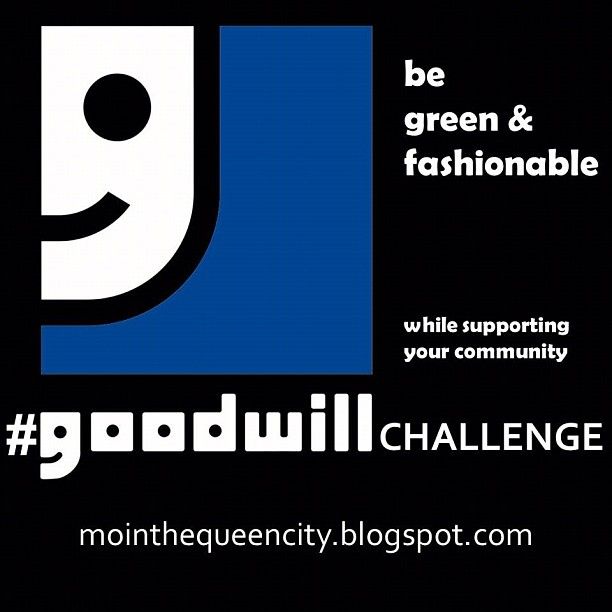 A month ago I got a crazy idea, stemming from my dreams about cool crisp weather and fall clothing. The more I dreamed, the more I realized that my bank account was not going to be able to keep up with those dreams. But that did not discourage me, instead it encouraged me to get creative.
During the brainstorming session I remembered my favorite show while I was a student at UNCC, The Look for Less! After running my idea by a couple of friends, the Goodwill Fall Outfit Challenge was born! Not only do you get an awesome fall outfit for less but you also help out your own community. Shopping for a good cause = win win for all!
The criteria is as follows:
* Find one (or more) fall/winter 2012 runway or magazine looks that you would like to re-create
* Your budget is $25 (or less) per outfit
* 75% of the outfit must be from Goodwill
* Smart phone + Twitter account to share your journey as you participate in the challenge
So how are we going to track this and how long do you have to accomplish this challenge?
1) Tweet me @inthequeencity,email me your inspiration picture (inthequeencity@gmail.com), or send me a link to your Pin of the outfit or look you want to re-create
2) Use the #goodwillchallenge hashtag anytime you tweet (for example, if you find something that's not your size but will look great on somebody else, tweet it and the location!)
3) Email or tweet your final outfit to me so we can compile everyone's finds!
You have from today till next Monday, September 17th to complete the challenge.
Why a week instead of a day?
After speaking to couple of Goodwill experts, one day is not enough! Everyone has their own theories such as "Mondays are the best days" and "you need to have the option to go to several locations because each one is so different."
Also, now that the DNC is over, there should be no issues getting around town and hitting up several Goodwills in the area.
Resources:
Style.com for runway looks
Pinterest (search for fall 2012 looks)
GoodwillSP locations
Happy shopping and I look forward to seeing what everyone finds!