I have a confession to make. As a kid I hated Chinese food and shellfish. At Chinese restaurants all I would eat was rice. Plain white rice. May be an occasional eggroll. May be. Throw in the fact that they served shellfish and it was enough to make me run for the door. I was 10 years old and couldn't really go any further than out the door, into the cold harsh winter of San Jose, CA.
I hope you know I'm kidding about the cold harsh winter…
Over the years, my pallet matured and I quickly realized what I was missing out on. First came the love for Chinese food and then, in my late teens, the love for shellfish. It wasn't until I was in my early 20s that I fell in love with lobster.

My family quickly figured out that we had to go to Chinese buffets during the weekend if we want to enjoy all-you-can-eat shrimp and crab legs. The boiled shrimp on ice never disappointed, however, the crab legs were not something to write home about to the motherland. You considered yourself lucky if you managed to snag a set of legs from the long lines of people waiting to get their share from the small pan on the buffet. Or, the buffet was completely dead and the legs have sat under a heating lamp for hours. When you got back to your table you quickly realized that they were overcooked, difficult to eat, and not that tasty.
Our other option was to wait till the local grocery stores competed for our crab leg business by selling them between $3-5 per pound. Those were the days! We would buy a minimum of five pounds for the three of us and cook them all at once and devour them as quickly as we could. However, the tasty hot goodness didn't last for long. It takes a while to eat five pounds and the legs get cold, fast. The joy was short lived.
Crab legs haven't been on sale in a while and the last time we made a batch (a very large batch at that) we fell into the ice cold crab legs funk.


Our last crab feast at home in June of 2012... that large pot was filled to the brim with crab legs, corn, potatoes, and sausage. Ten pounds of food for two people.
So we evolved and found a new way to enjoy all you can eat, perfectly cooked, hot and delicious crab legs without having to clean up the mess.
After reading countless reviews and scouting locations we decided on Kennedy's Premium Bar & Grill on Caswell in Elizabeth. Our first visit was last October for our one year wedding anniversary. It was a quiet Monday night and we opted to sit at the counter facing the bar and the TVs so hubs could watch the football game. It was perfect. The $25 got us a house salad with all-you-can-eat hushpuppies and crab legs. The legs came out in sets of two and the waitress was proactive in asking us if we wanted a re-order. We did. Each time they came out steaming hot and we definitely overindulged.
We went back again this past Monday with our good friends and the restaurant was packed! We elected to sit at the counter again so we could get our hands on the legs with as little wait as possible. The service was fantastic and the legs even more so. I made it through four reorders before throwing in the napkin.
We'll definitely come back again in the summer, when the patio is open and we can enjoy our legs during the warm summer nights in Charlotte.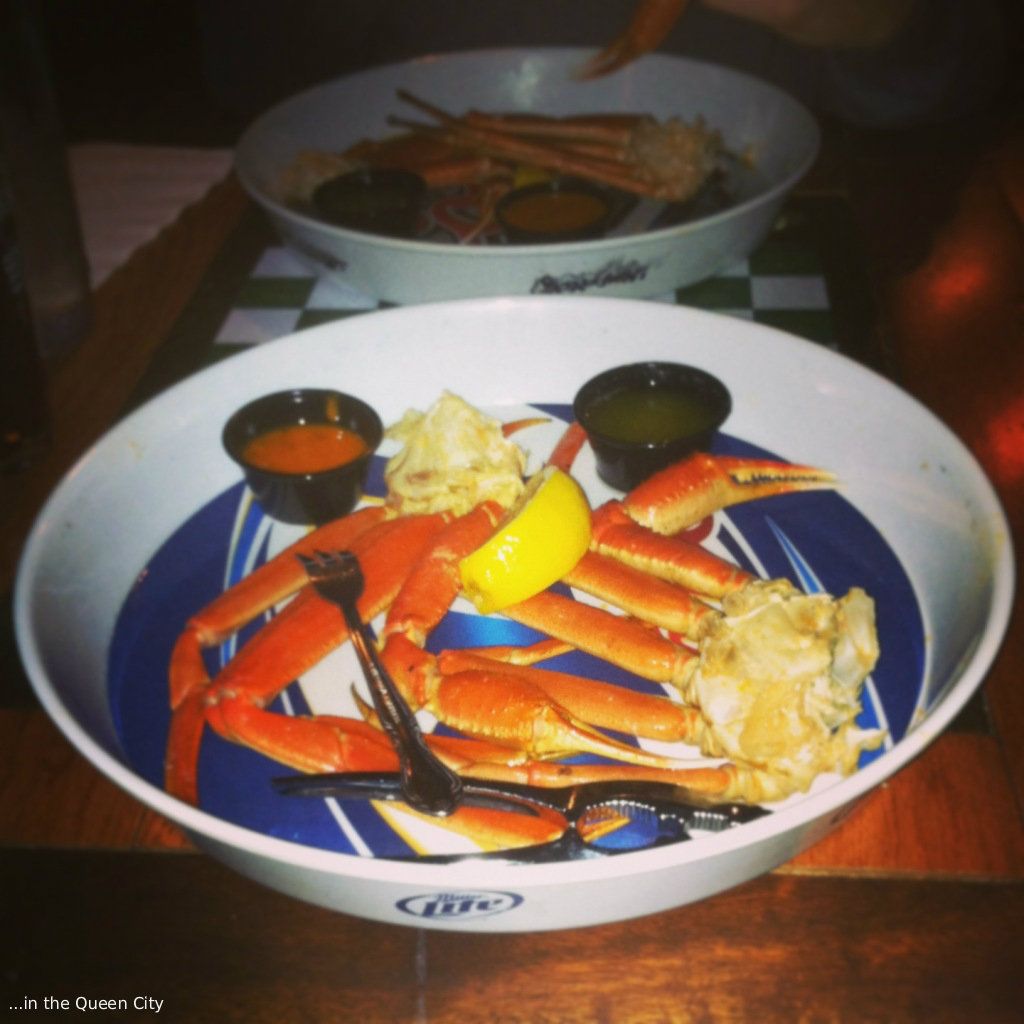 Round one.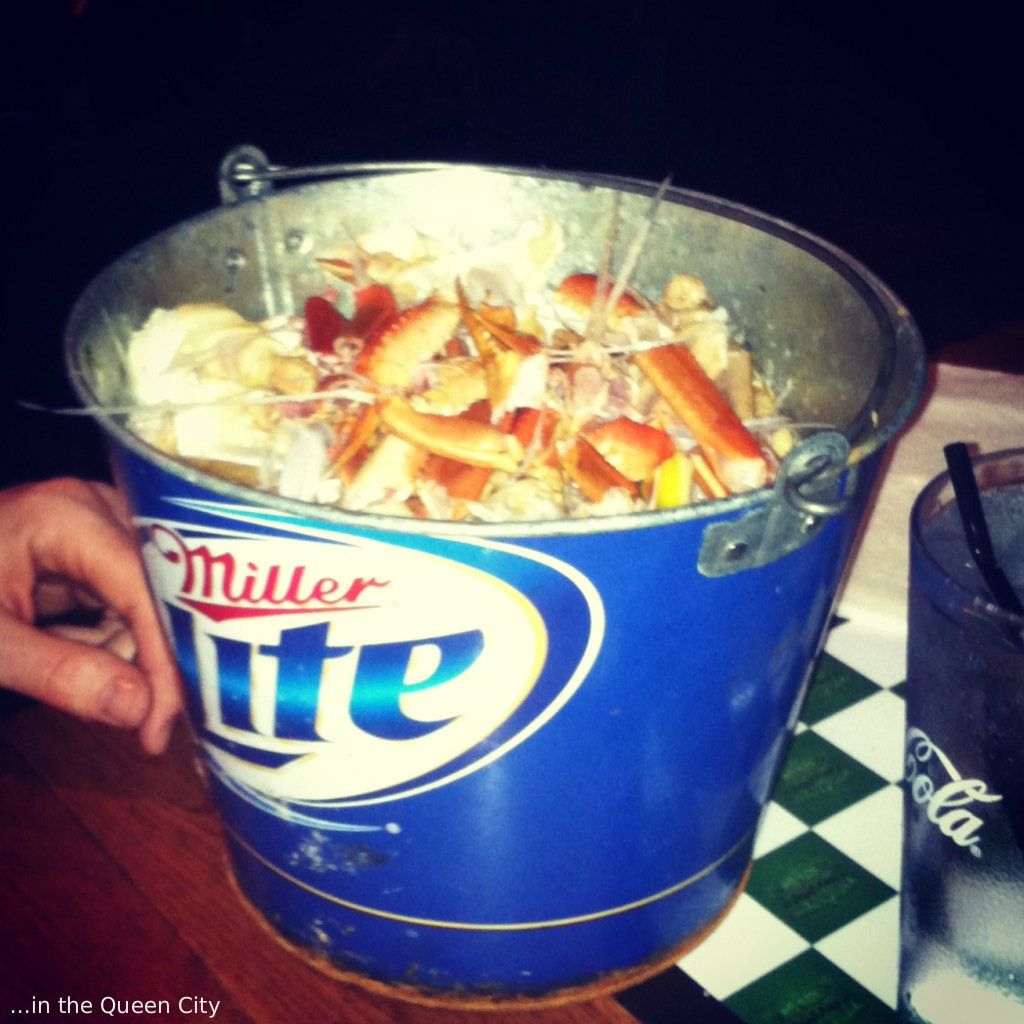 Bucket #4.