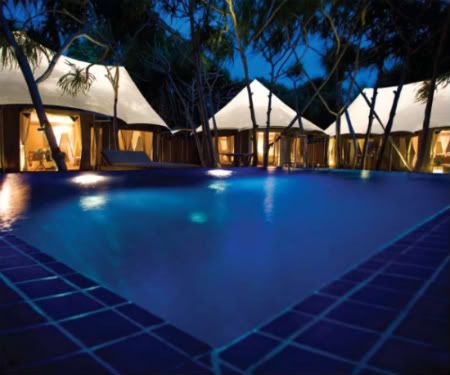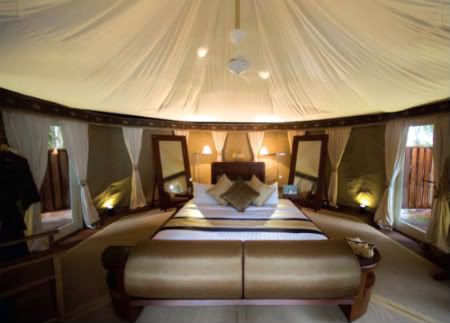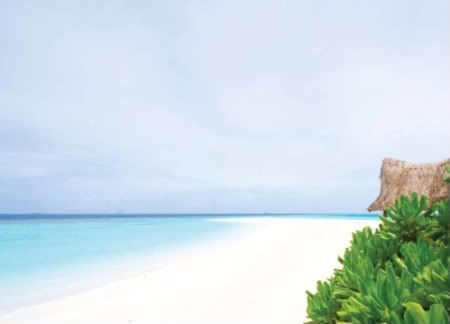 This weekend B and I are planning on going camping. I am looking forward to it but at the same time the city girl in me is cringing at the thought of "roughing it." Thankfully, there are resorts that cater to the city girls and those seeking a luxurious camping experience.
The
Banyan Tree Madivaru
resort in Maldives is one of the few resorts in this world that take "camping" to a whole new level.
One day! Until then... I will suck it up, pack up my water shoes, bug repellent, and lots of baby wipes and spend some time in the "wilderness" right off I-40 in Asheville.
Resort pictures via
Banyan Tree website.