This has been one hot and muggy summer and fall cannot come fast enough! While Mother Nature takes it's sweet time cooling off I've been taking steps in updating my wardrobe for the colder months.
My first stop was the Nordstrom semi-annual pre-season sale where I found the most amazing shoe: the Cole Haan Air Talia OTK boot.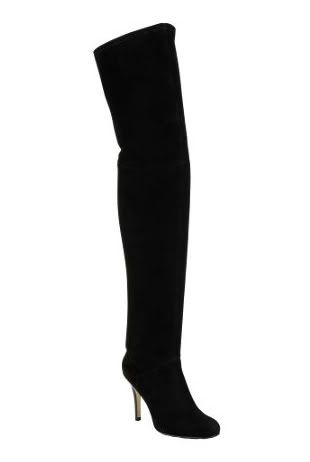 (photo via Cole Haan)

Aren't they gorgeous? They're made out of soft suede and have Nike Air technology in them so they're uber comfortable. They're also very versatile and can go from office (scrunched)to night with one simple tug over the knee.
Have a lovely weekend (and think "cold" weather thoughts)!