Monday night I received an email from
Diana
to see if I wanted to come out to the
Green Jeans Consignment Sale
on Tuesday night, style an outfit for a competition, and get the chance to shop the sale early. But of course!!
I have been curious about Green Jeans for a while now. A friend of mine introduced me to them about a year ago when we talked about cleaning out our closets and making some money on the things we no longer wear. Since I've never consigned or successfully sold anything on eBay, I was all ears. Months passed and the March SouthPark sale was announced. Unfortunately, I had too much going on to organize, tag, and drop off my racks of clothing at the sale. Also, I wanted to shop before I sold to make sure that is what I wanted to do next time.
The answer is now a definite yes!
(Is it August yet?!)
The space that GJC is using in the Lake Norman area is fantastic. Lots of windows and natural light, makes for a very pleasant shopping experience. The sale was PACKED with goodies, packed! So many amazing designer and name brand clothes for amazing prices.
For example, I fell in love with this Talbot's silk dress (only $14!!):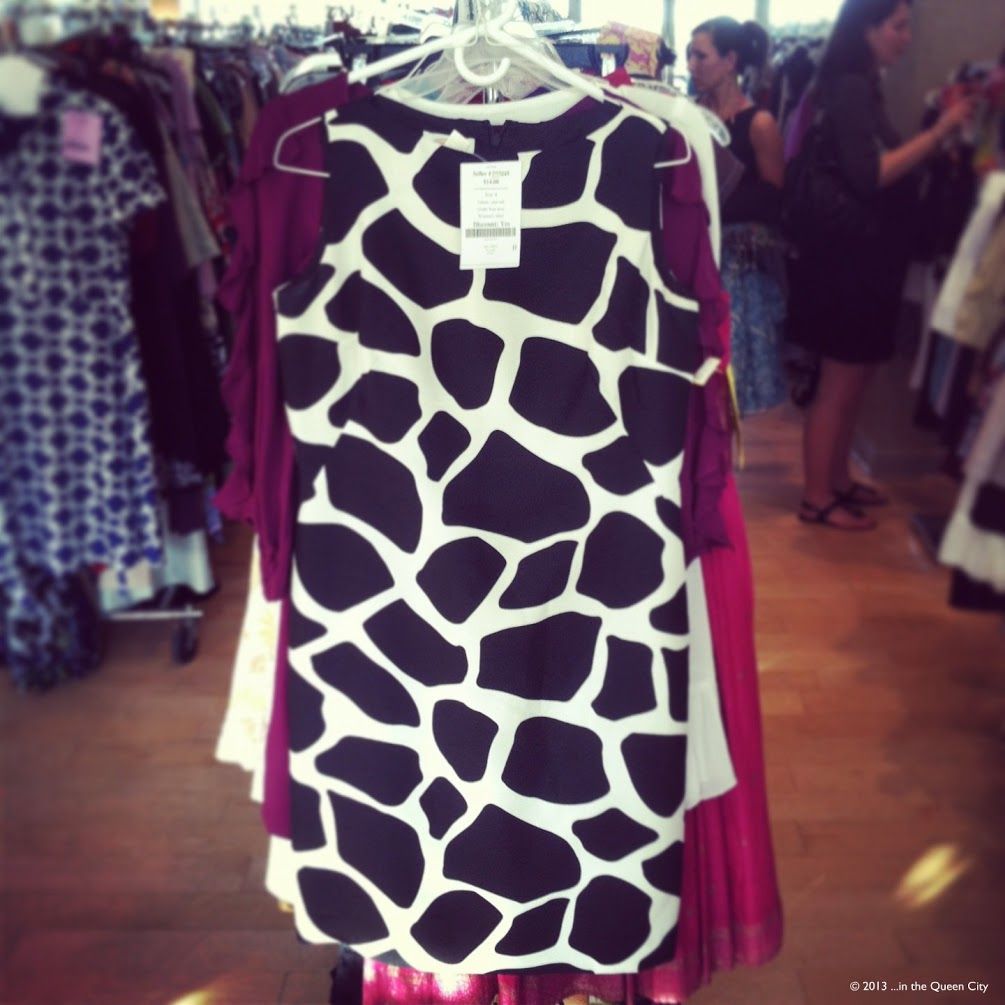 And this gorgeous St. John skirt for $20 (sold by the one and only Dwell by Cheryl):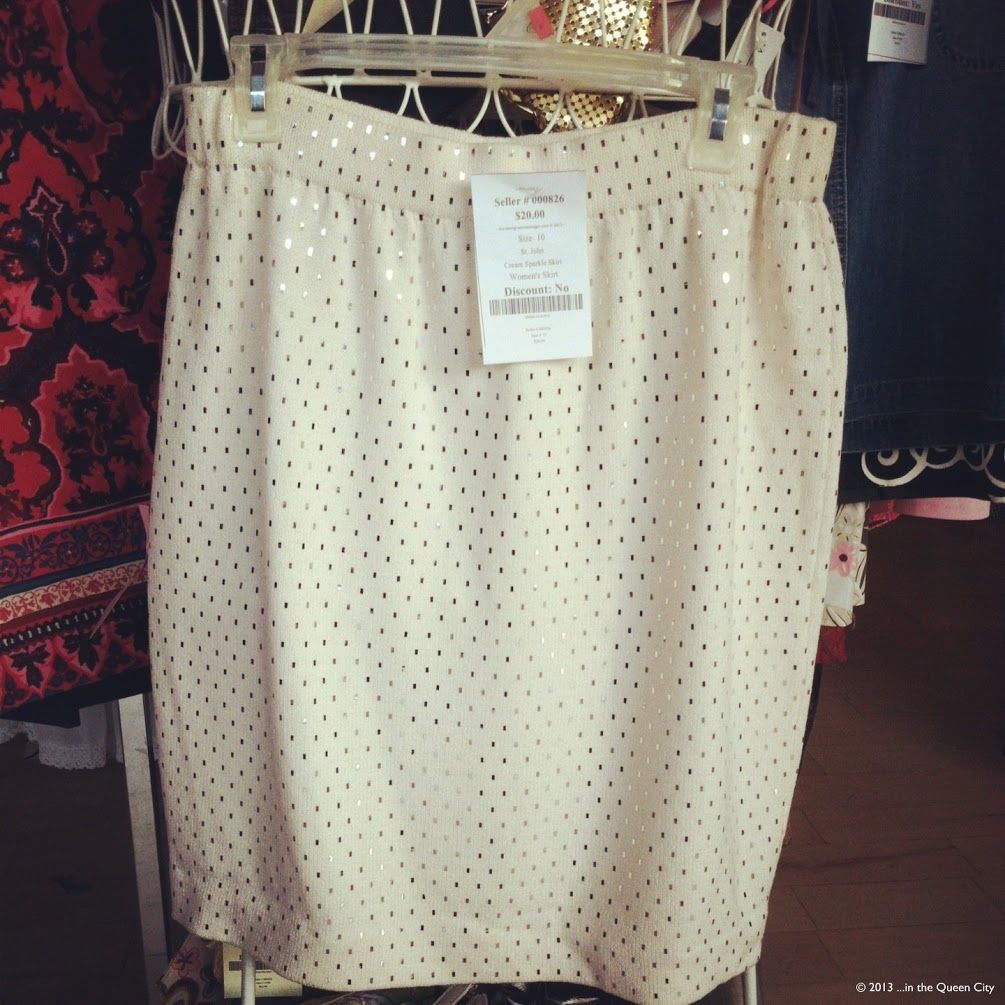 Unfortunately, neither one fit well and I'm in the same boat as Diana of The Chic Life. I want a more paired down wardrobe of things that I love, that are comfortable, and fit right. Just because it's inexpensive doesn't mean I have to buy it.
Thankfully, the GJC has fitting rooms, both private and communal, so that you can try things on to insure the perfect fit. And there's no shortage of things to try on!
I walked away with a pair of designer jeans for $22, a leather Cato skirt that I used in my style challenge for $20, and an awesome snake belt for $14. Not bad! It was also charity night so proceeds from the sales were donated. Even better!
Now, the fun part! There were three local bloggers that participated in the Green Jeans Style Challenge, including me. I would love (love) LOVE if you would vote for my outfit, #3, on the Green Jeans' Facebook page.
All you have to do is like Green Jeans Sale and then comment on the contest picture with #3.
I appreciate your vote and hope that you get the chance to come out this weekend to shop at the Green Jeans Sale in Lake Norman. You won't be disappointed!
Cheers!