The invitation for Front Row Charlotte came late last year, to the attention of "in the Queen City." It made me giddy. February 28th couldn't come fast enough! And then it did and I had nothing to wear.
This is when I asked you guys to help me decide what to wear to Front Row Charlotte. First, I want to thank all of you who voted and provided feedback. It was exciting to have that many people voice their opinions! It also got me excited about fashion for the first time in a very long time. You see, I used to obsess over fashion and then something happened and before I knew it I was wearing the same boring things week after week with little to no variation.
I have a closet full of nothing to wear.
Or do I?
Pulling the outfits together for the vote was fun and reminded me how much I like to play with clothes. I used to share my purchases and outfits on my LiveJournal ten years ago, when fashion blogs barely (if at all) existed. It's a whole different world now.
I don't foresee this blog turning into a full fledged fashion/style blog, however, I do see myself sharing not only the things I see and like but also outfits that I'm particularly proud of. It will also force me to realize that I do have a closet full clothes with lots to wear!
The real fun part came after you voiced your opinions and a winning outfit was selected… Accessorizing! I needed a theme and it came to me. Big flowers a la Carrie Bradshaw. There was not enough time to craft a large flower pin so I repurposed my wedding day fascinator.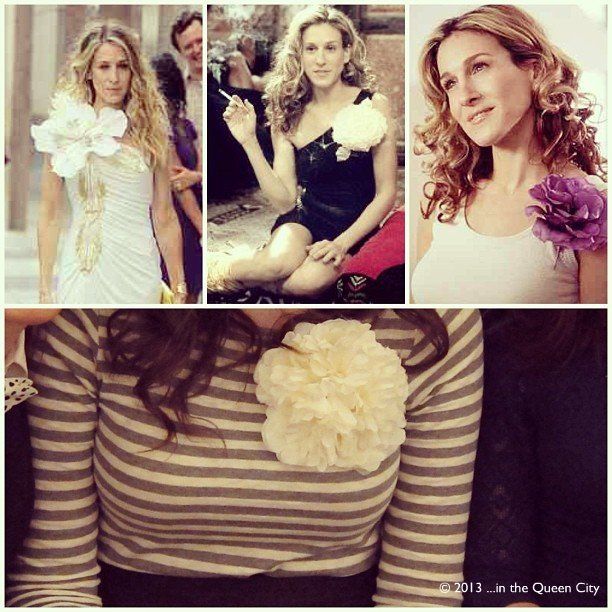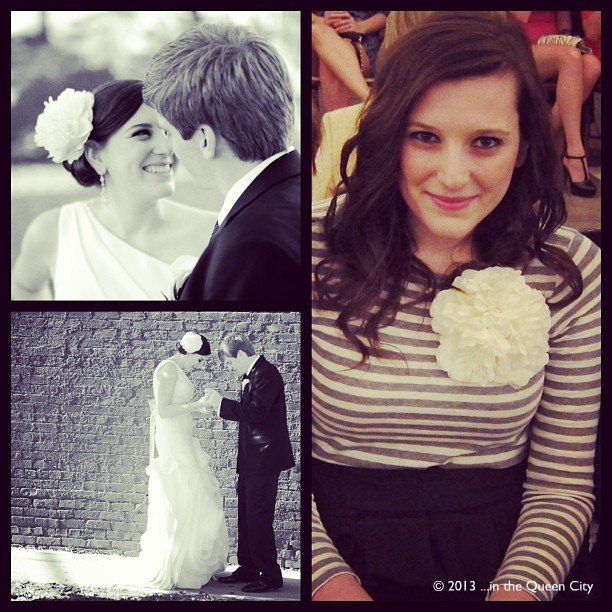 Step two was the hair. After discovering that my hair is capable of holding curls with the right product mix, I curled my hair… for the first time ever… an hour before the event. Did I mention that I purchased my curling iron at lunch that day?!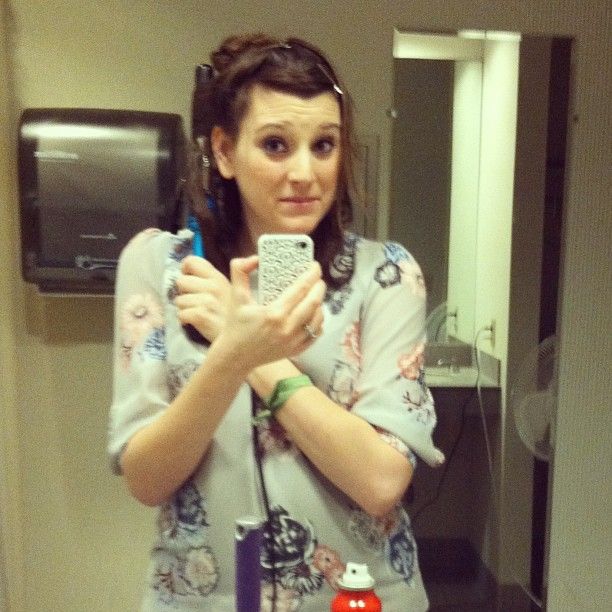 5:45pm - selfie in the work bathroom.
OMG, what am I doing?!

After inhaling half a can of Chi's Helmet Head, I rushed to Triple C Brewery where the event was held. I found parking on the corner of the street (literally) and prayed that I would not get towed. Spoiler alert: I did not get towed.
I rushed inside and was greeted by the Erica Hanks at the registration table to get my seating assignment. FYI – Erica is even more gorgeous in person than any picture I've seen of her.
A few hellos and hugs later, I found the ladies (Jen, Erin, and Michelle) and ordered a pint of the Triple C "FrontRow" Ale. Katie was running a little late and you can read all about her (almost) runway debut on her blog.
We mingled, took pictures, and then took our seats.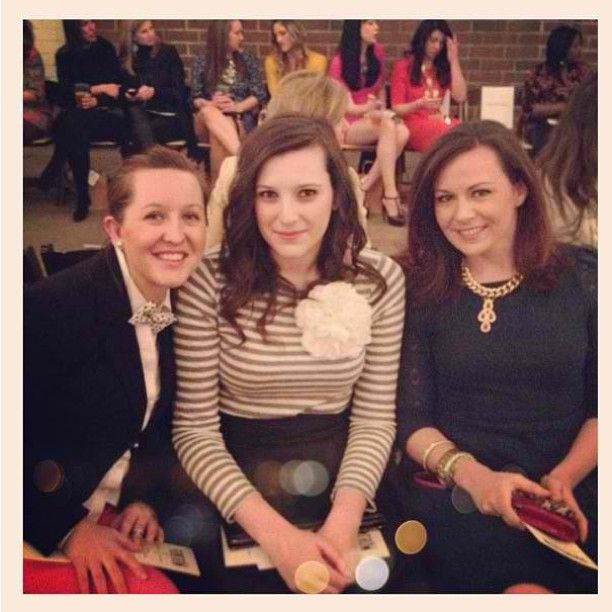 (photo via Fashionable Affair)
(photo by Thien La Photography)

There were two main things that made this fashion show stand out. First, it was for a good cause. Proceeds from the ticket sales were donated to Safe Alliance, an agency that provides shelter, advocacy, legal and counseling services to empower those struggling with domestic and sexual violence, child abuse and emotional trauma. Second, you could purchase all the runway looks in pop-up shops after the show, no need to wait till the "next season" to find the looks you loved!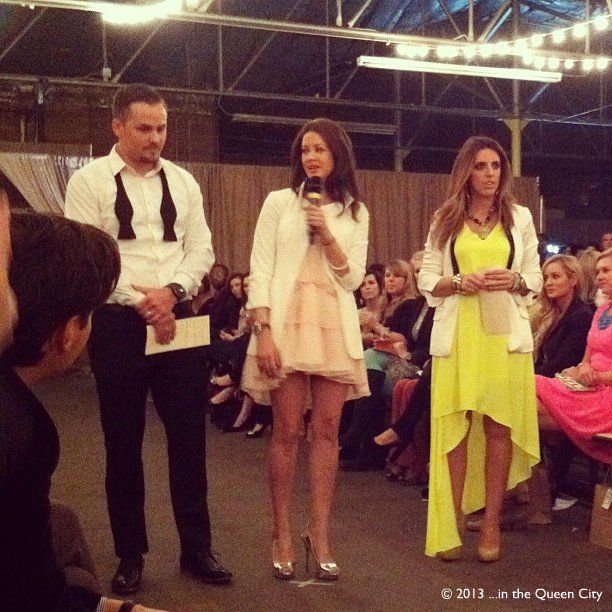 Joey, Erica, and Effie welcoming us to the show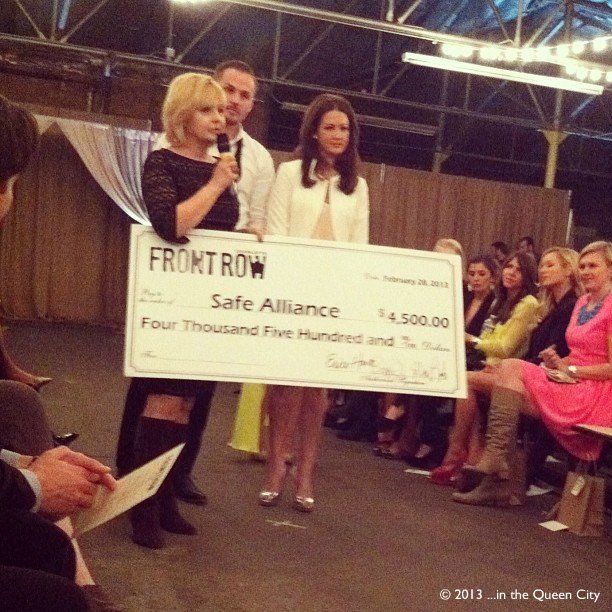 presentation of the check to Safe Alliance

I opted to Vine the looks since there were plenty of media, press, and bloggers taking pictures of the runway. If you're not on Vine, you're missing out! Download the app here and follow me (in the Queen City).
the finale
with my friend Liz after the show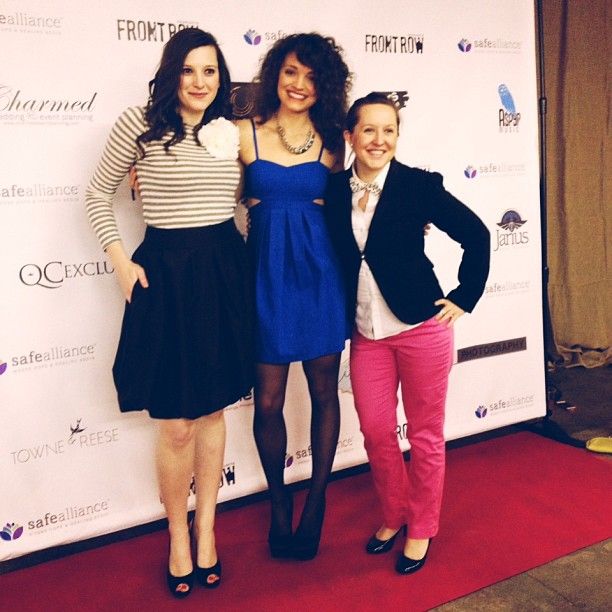 (photo via Sweet Tater Blog)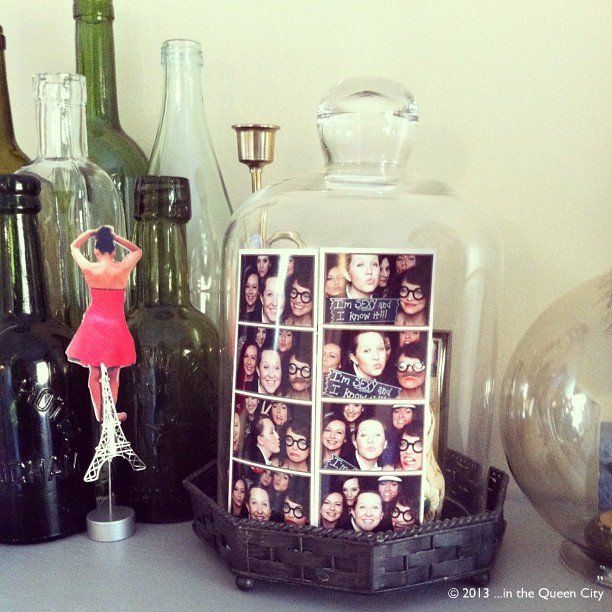 photobooth shenanigans
We were famished after the show, so after loading up on hors d'oeuvres provided by the
Roots Farm food cart
, we opted for a late dinner at
The Liberty
. Jen and I both ordered a burger that was the size of a baby. It was delicious. The burger, not the baby.
Painted Hill's Natural "Crunch" Burger
pimento cheese, smoked bacon, lettuce, tomato, stacked with house chips

Staying up past my bed time on a school night was well worth a fabulous night with fabulous people for a fantastic cause. I also want to thank Erica, not just for the invite but for helping reigniting my passion for fashion and making me step up my game. :)