I was lucky to have stumble upon
Tasty Thai & Sushi
on my trip to Charleston because the restaurant really did live up to its name.


(photo via Tasty Thai & Sushi)
I ordered two rolls: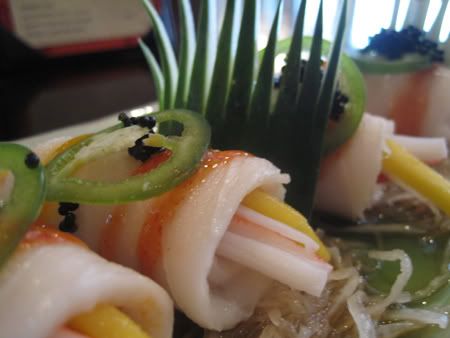 Thai Maguro
Sliced tuna wrapped around spicy tuna, crab, mango. Topped with jalapeno, cilantro, black tobiko.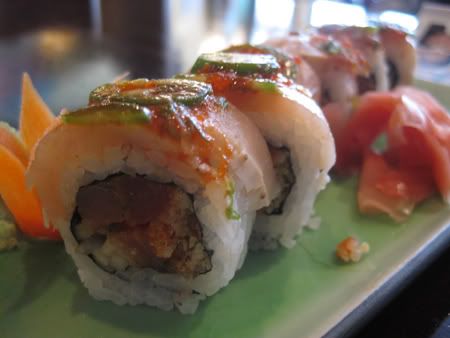 Fire my Roll
Sliced Albacore tuna, jalapeno,and siratcha masago on top of spicy tuna, cucumber, and tempura.
Yum!
All photos taken by me.