Has anyone seen July? It was just here a moment ago and poof, it disappeared.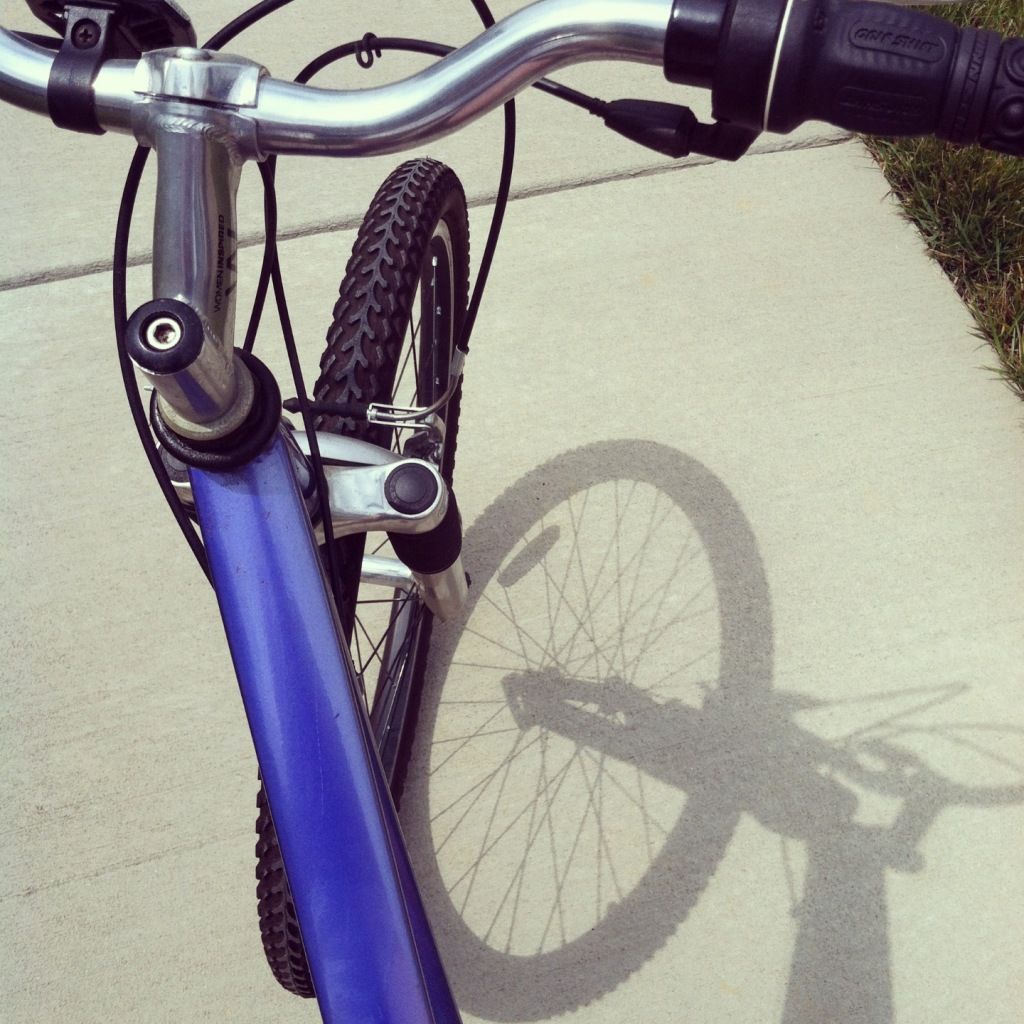 riding a bicycle for the first time in over a decade
So here we are, a new month and a new list of goals. But first, a review of July.
I didn't reach my blogging goal of everything I listed, however, I wrote more than I have since January. That's indirectly reaching my other goal of just writing more. It's a creative outlet that keeps me sane and helps me keep my passion for writing engaged.
I've spent July dealing with rejection but also keeping my head up high knowing that each no leads me that much closer to a yes. I've reminded myself to not be afraid to at least ask. Except I'm afraid that I fear success more than I fear failure. What if the answer is yes? My friend Lisa wrote a great post on fear of failure, you should check it out.
August is shaping up to be a quiet month with only two major events, the Green Jeans Sale (I'm consigning this time!) and the Backstreet Boys concert (yep, going again on my own turf this time). There's also Beast Feast at USNWC and the Walk a Mile in Her Shoes Charlotte (working diligently on getting the men in my life to participate). Ok, so may be every weekend is already planned…
My "musts" to blog about this month:
Events: Goodwill Cornerstone Luncheon (must.do.it.this.month.or.else), Beast Feast at USNWC, Walk a Mile in Her Shoes Charlotte, Green Jeans Consignment Sale
Recipes: batata harra, simple pork marinade (that will have you begging for more)
Fashion: what to wear to Front Row Charlotte's fall show
Other: Part two of Bob the Bartender's cocktail tasting adventure
September is going to be pretty jam packed with Front Row Charlotte, several weddings, and a trip to Denver (I'm stoked!).