Twenty fourteen was a whirlwind year and I can't believe that it's already behind us! I also can't believe that we're a days into the new year. But enough about my disbelief and on to the first weekend of 2015!
Friday was take-the-tree-down-excavate-all-rooms-drawers-and-boxes-PURGE-AND-REARRANGE-EVERYTHING-IN-SIGHT-and-don't-stop-till-you-drop kind of day.
There's more to be done, however, I'm already feeling less cluttered with a fresh perspective and focus for what the new year will bring.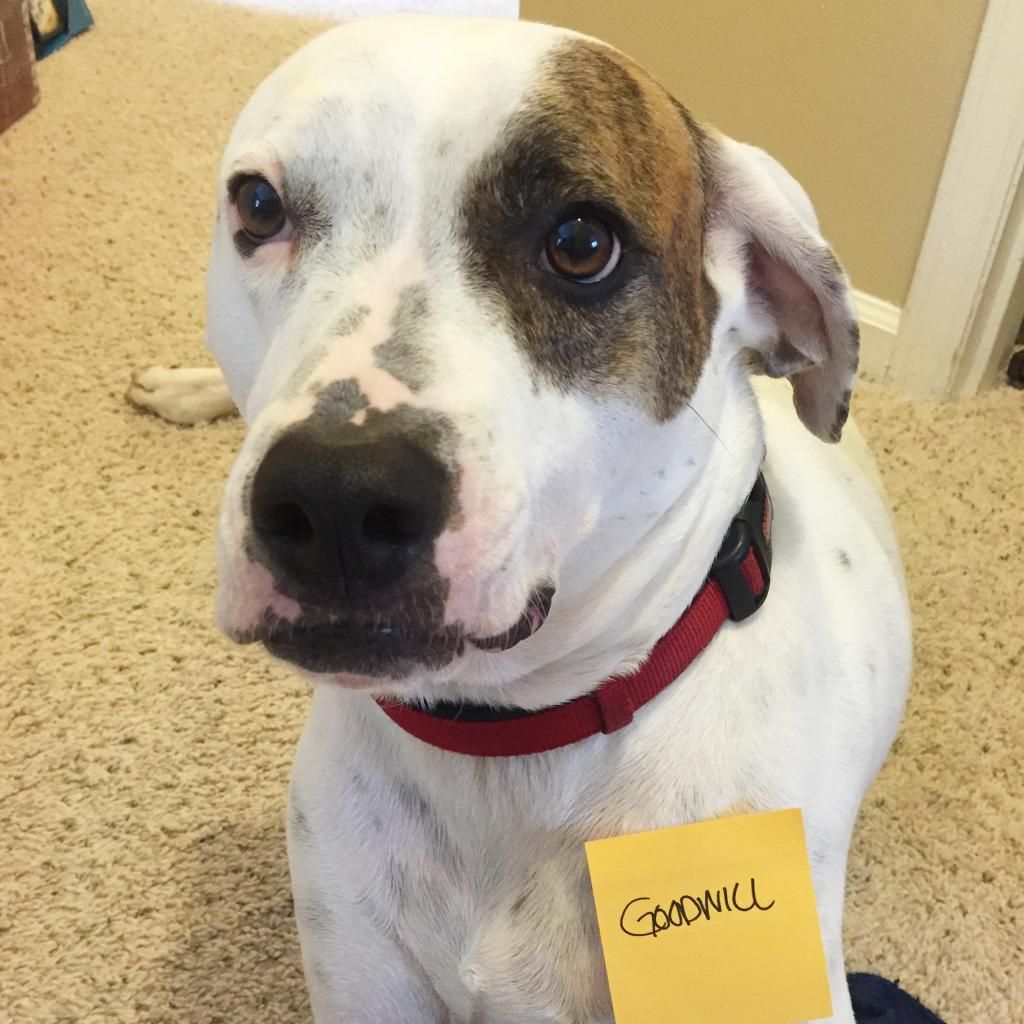 Theo volunteered himself into the Goodwill pile, but I told him no banana, he's not going anywhere!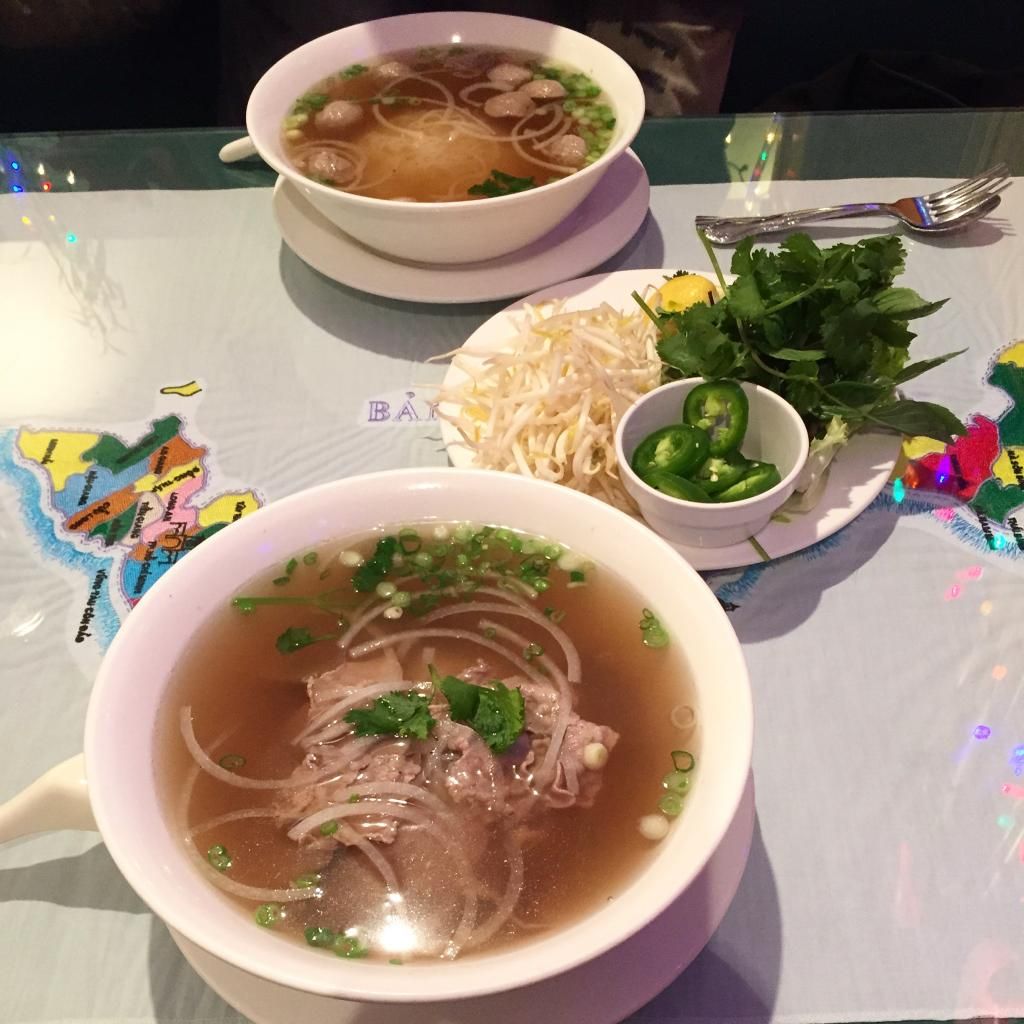 To reward ourselves of a job well done, and because we were too tired to cook, we ventured to Lang Van for some of the best pho in town.
Meanwhile, Theo passed early because he had such a long day helping us clean and move furniture: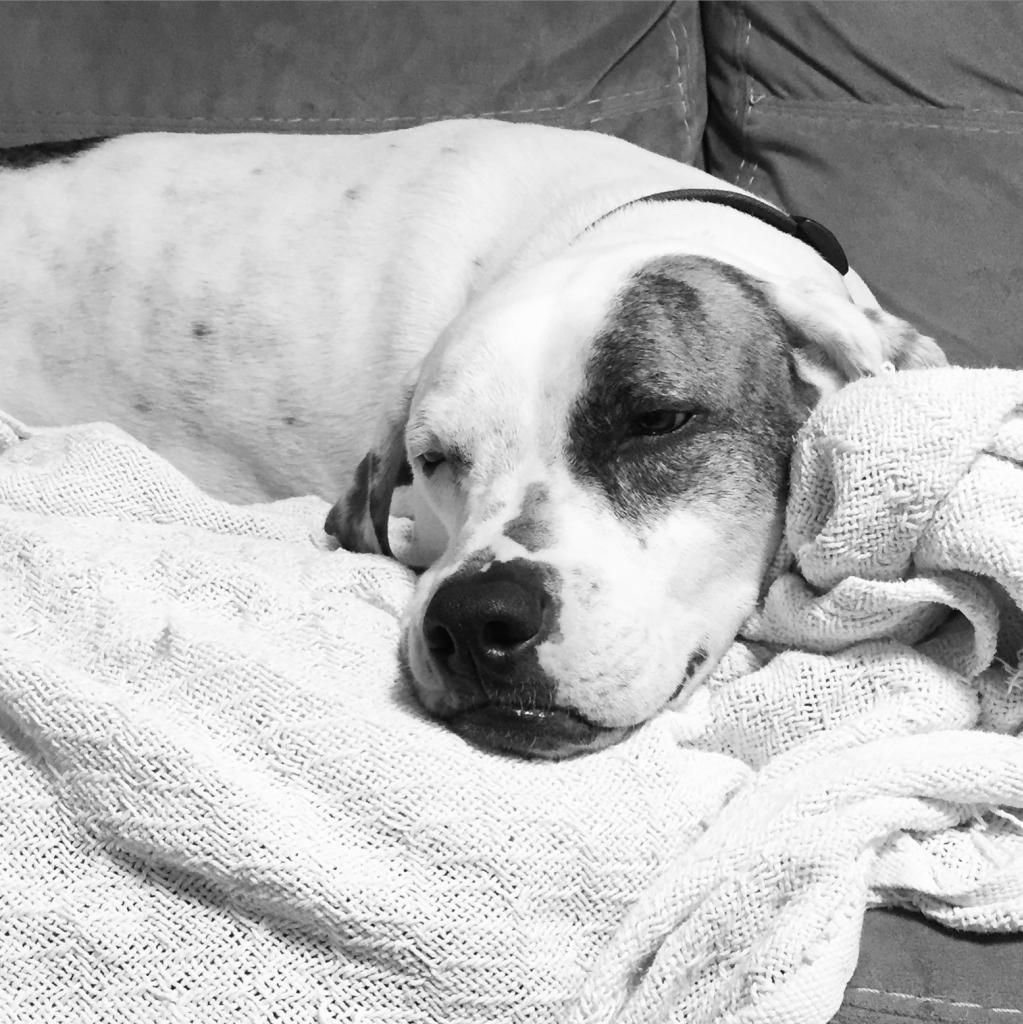 Saturday we woke up at 5:30am to pick up my mom from the airport. She has been in California since Thanksgiving. My grandmother's health took a nose dive the day before Thanksgiving and we didn't think she was going to make it. I believe that love, in combination with modern day technology, cures all. She's doing a million times better. The latest scare finally got the family to have the uncomfortable conversation about what to do if things did not improve. It's not a matter of "if" but "when" and dancing around the topic doesn't help anyone.
We spent the morning in Gastonia with my mom, catching up, and installing the Roku stick that we got her for Christmakkah.
The rest of the day was dedicated to prepping a mini feast for the Panthers game. We smoked a butt, sausage, and farro and made a handful of delicious sides. Harris Teeter provided the cherry pie. We feasted with friends, watched the Panthers smoke the Cardinals right out of Charlotte, and played Rummy (because we're 65 year old retirees).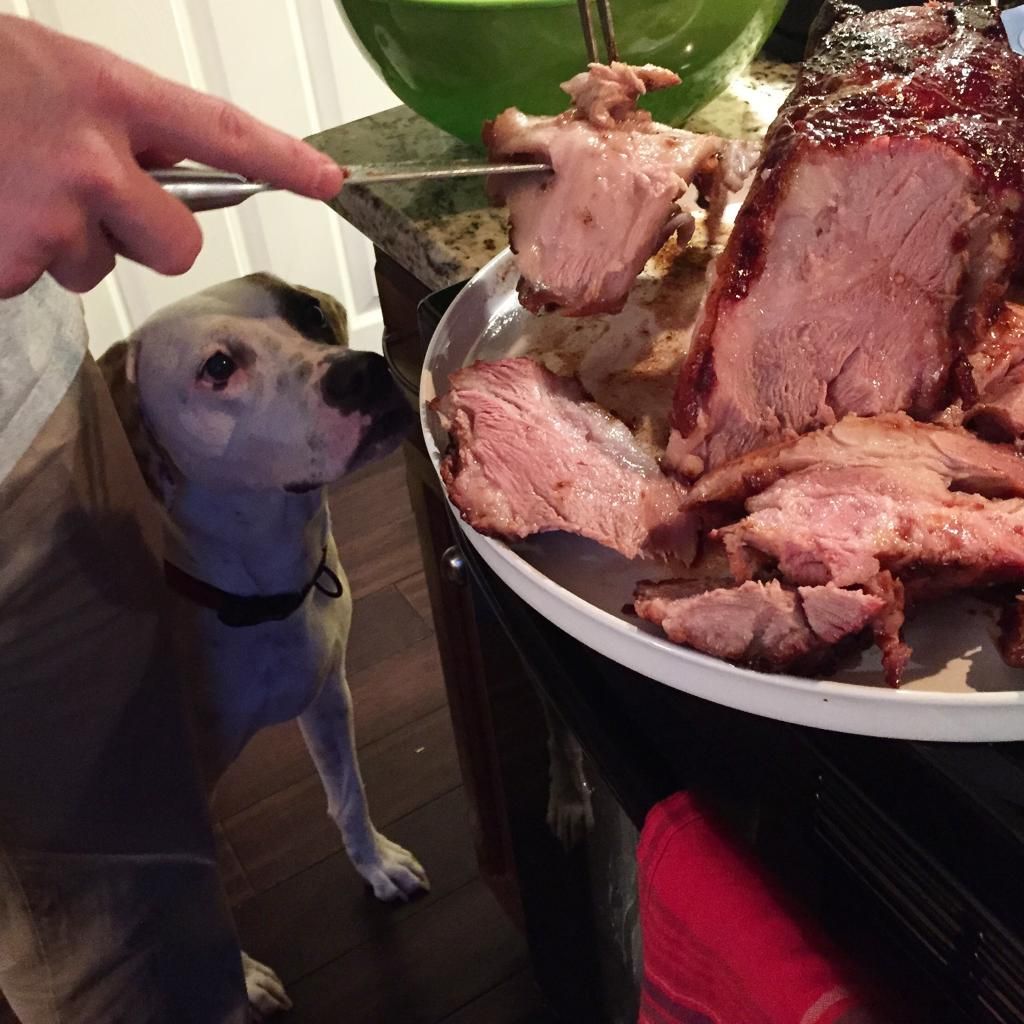 Theo reporting for quality control duty.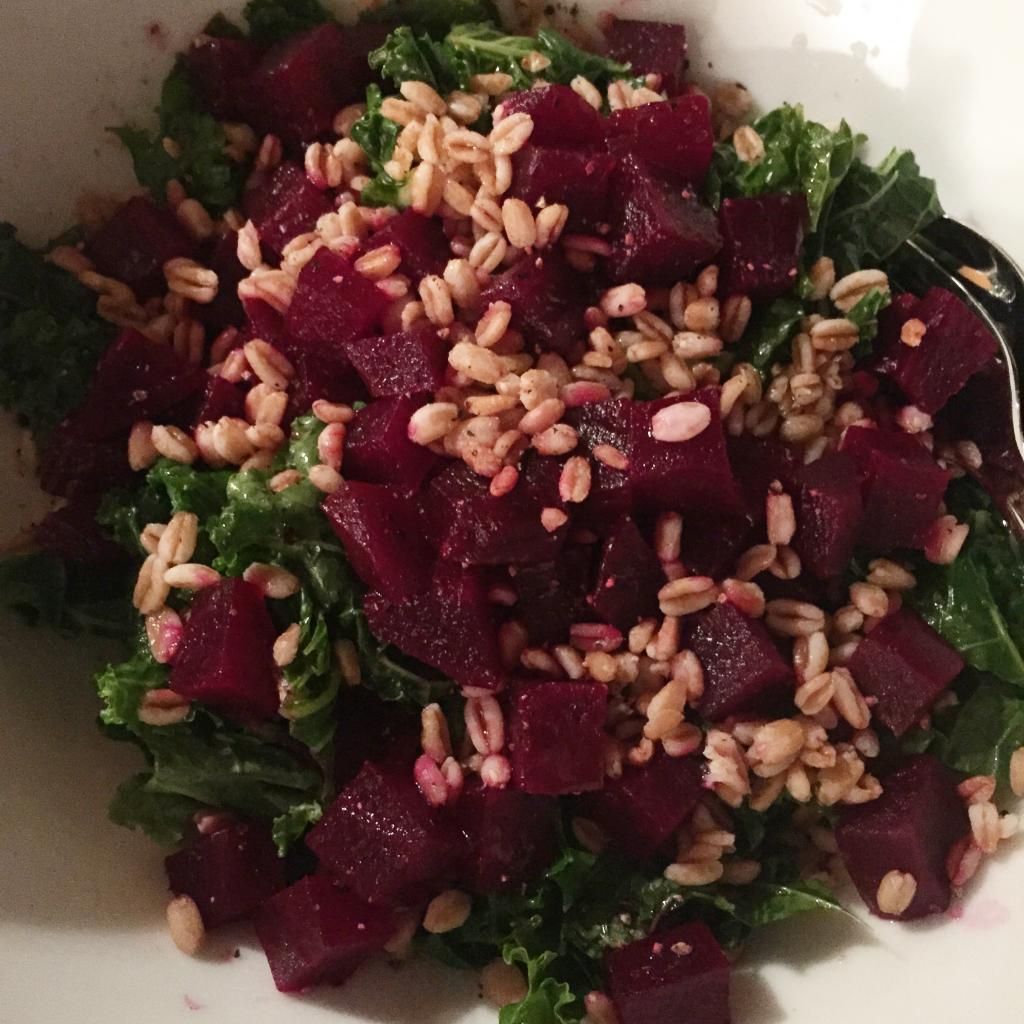 Smoked farro on top of a bed of blanched kale and roasted beets.
Dressed with freshly squeezed lemon juice and olive oil.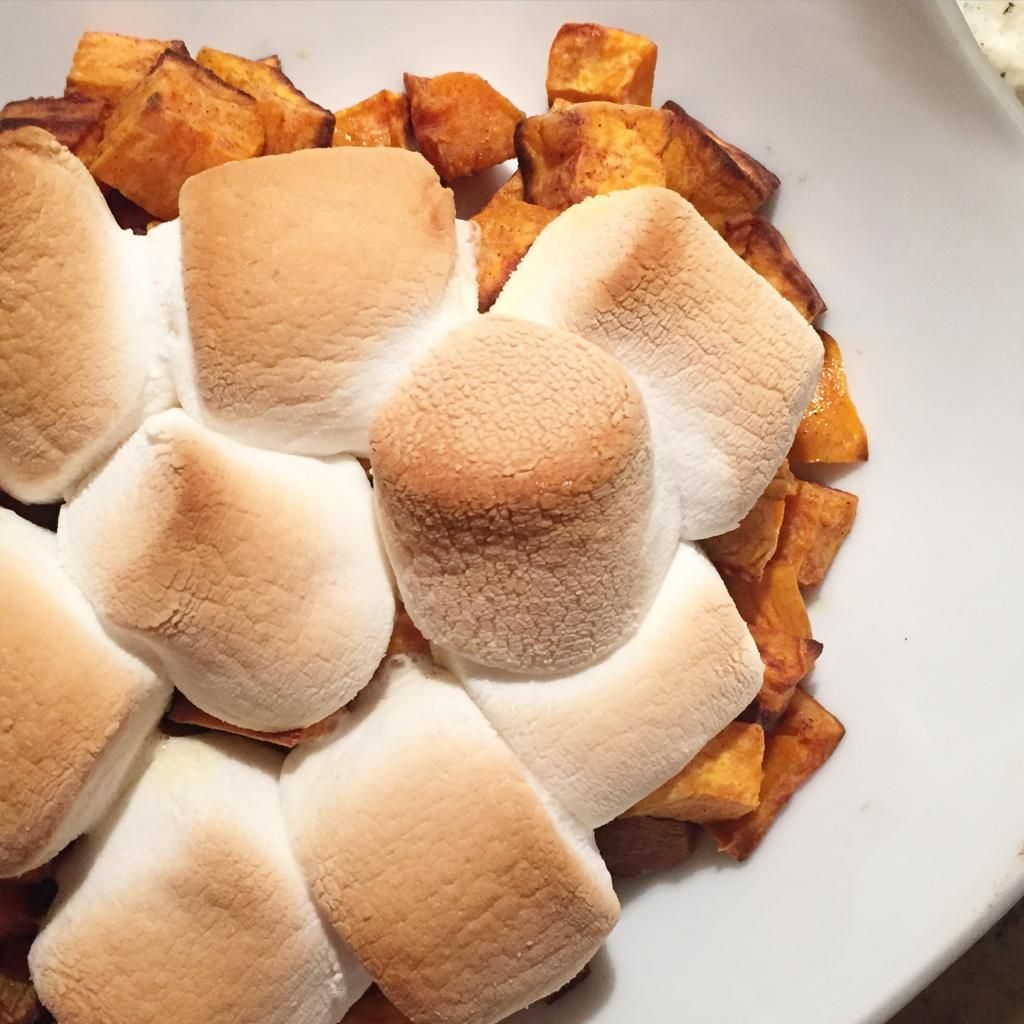 Roasted sweet potatoes topped with roasted marshmallows.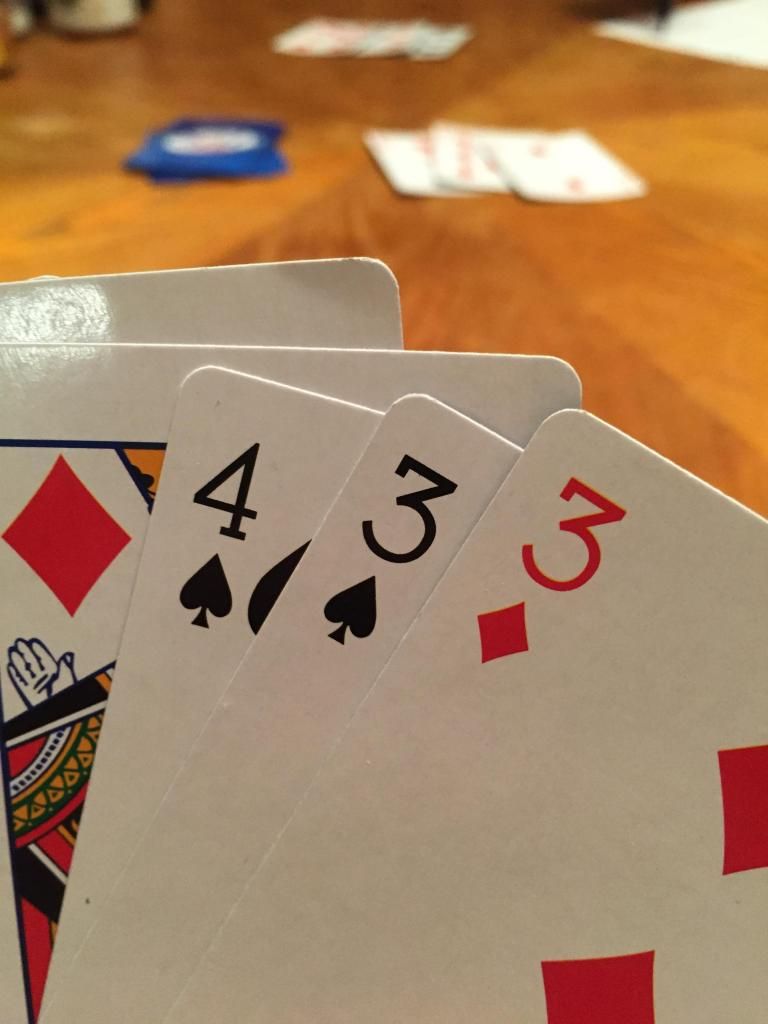 Today we feasted on a delicious lunch at Leroy Fox and celebrated a friend who is moving on to start a new chapter of her life in Boston. We've only known each other for a short period of time, however, it doesn't take long to realized that she's an amazing person. I've learned so much from her and there will definitely be a void in this town when she moves next week.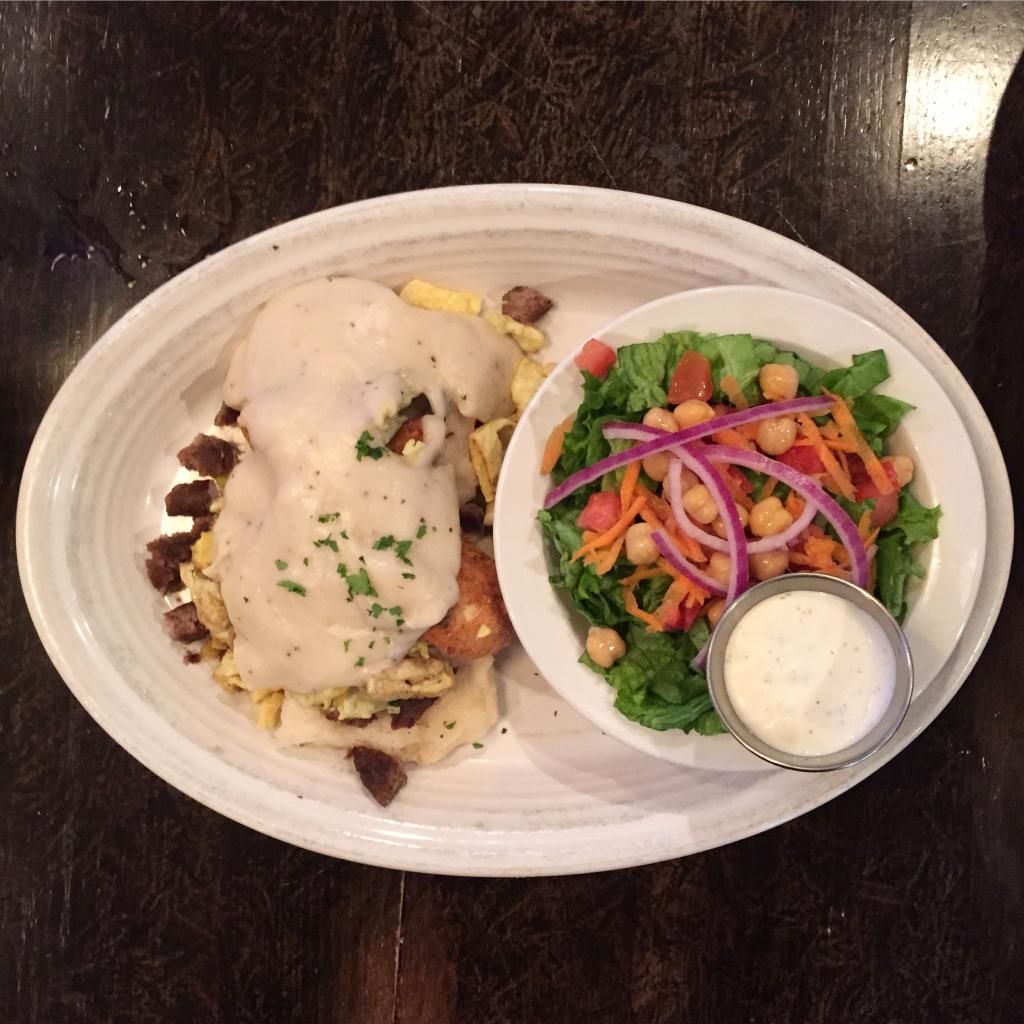 Chicken & Sausage Biscuits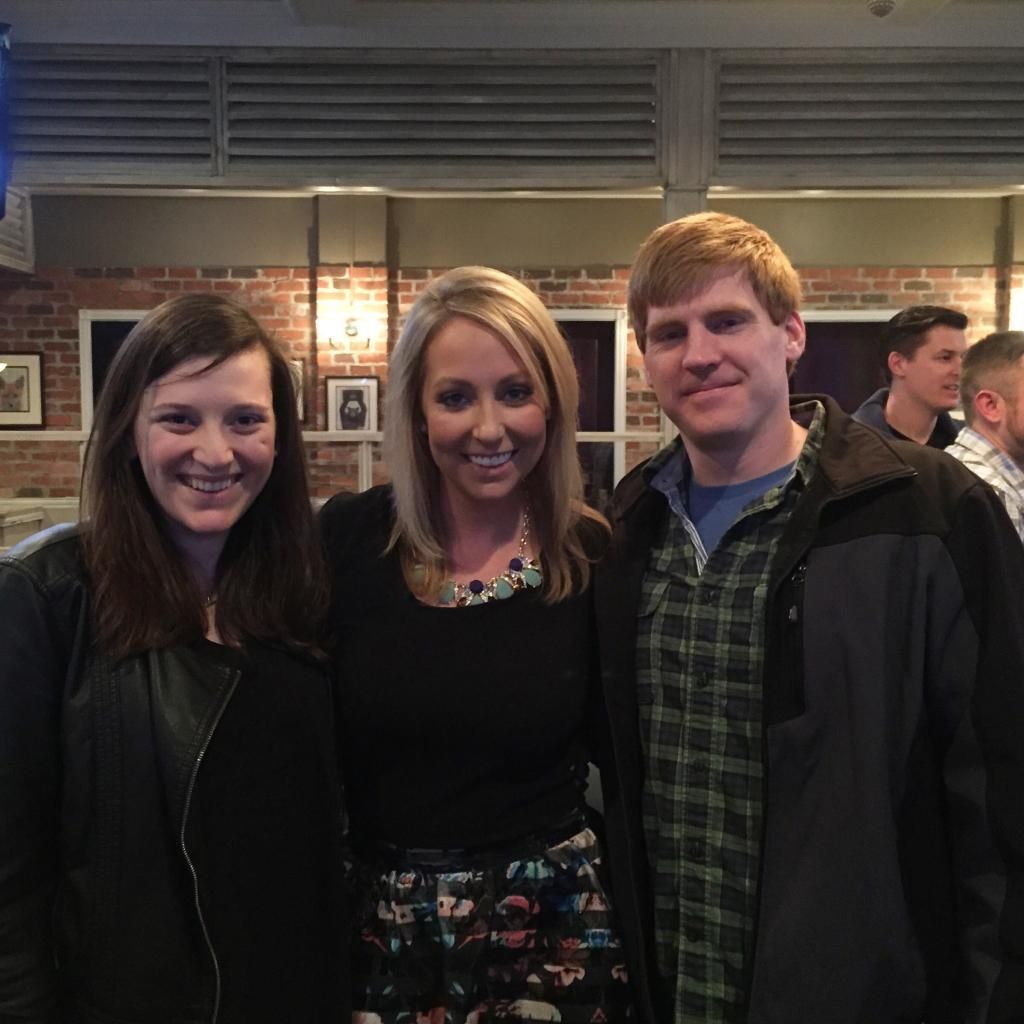 The Martin sandwich was not enough to get Katie to stay in Charlotte.
Katie, Boston is so lucky to have you and can't wait to see what's next in store for you.
And that, my friends, is my weekend in review. It feels good to dust off this blog every once in a while and I hope to do it more in 2015. No promises, though. In the mean time you can catch me on my (new)
tumblr
,
Twitter
,
Instagram
, and the
Book-Face
.
How was your weekend?