Dear David's Bridal and Dillard's,
You are selling the same dress for almost the same price: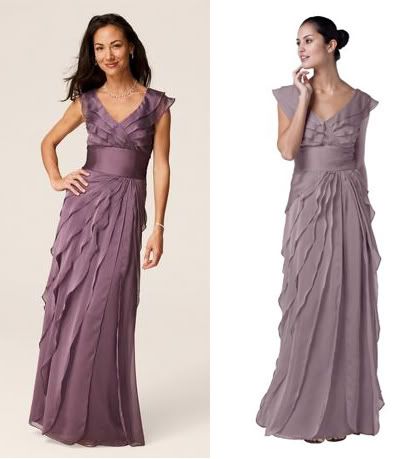 David's Bridal/Dillard's
But that's ok, I bought the dress from one of you. :)
This is one of the dresses that I will be wearing during our
engagement shoot
this Sunday. My biggest problem is the shoes (a first)! The dress is the perfect length with flats, anything higher than two inches will make the dress look...weird.
What shoes/accessories would you pair with the dress?