In honor of Wedding Wednesday and
our wedding getting published
in
Charlotte Wedding Magazine
, I will begin to tell the story of how our big day come together and offer advice along the way… I won't sit around and call myself an expert; however, I do handle large events for my day job so I know a thing or two about planning these things. ;)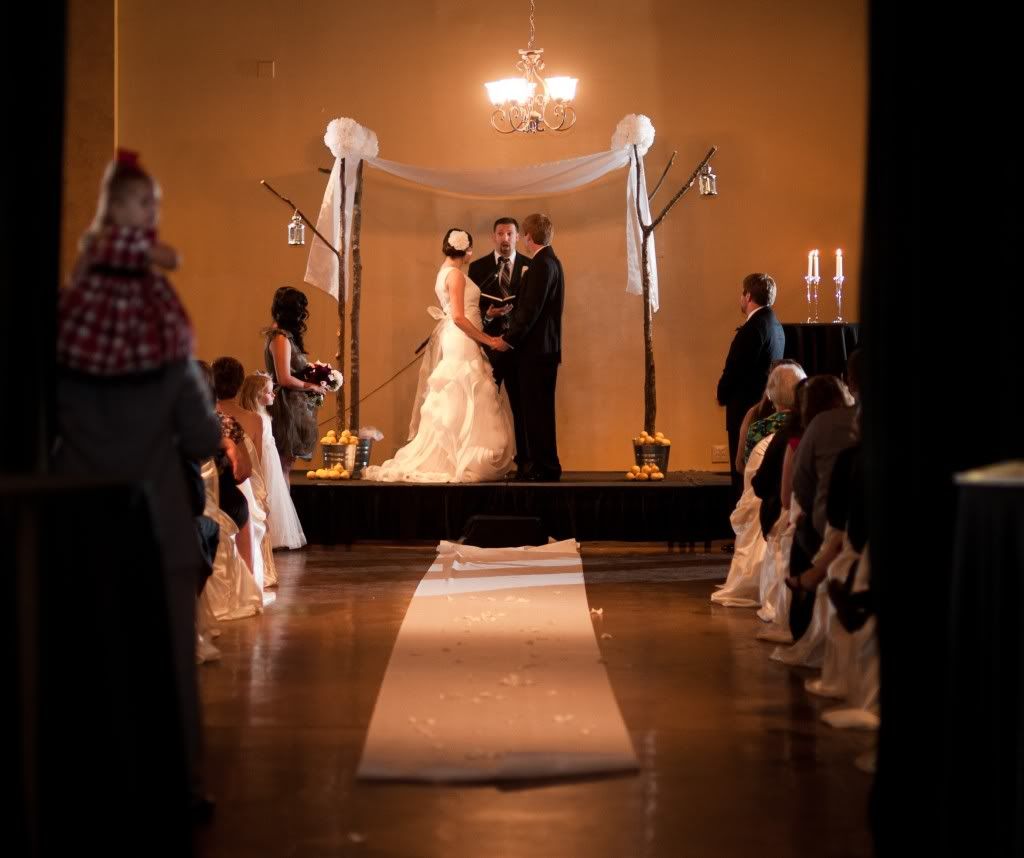 photo by JJ Horton Photography
The first two steps (that usually happen simultaneously) are setting the date and finding the perfect location. We became engaged in late October of 2010 (the same day as the first annual Panther Purrsuit) and made the decision to put off any real wedding planning until the new year. Of course, like any excited bride to be, I began the search for the perfect location.
We were on a fairly tight budget so several locations were marked off the list right away, the rest went through a vigorous spreadsheet cost analysis, features and benefits, pros and cons, and most importantly the people that work there. I've worked in the hospitality sector as well as sales and customer service so little red flags popped up about several locations. The quickness of response to emails, the tone of the communication, etc. are very important to me. For example, we had scheduled a site visit with a venue that shall remain unnamed… We drove the 45 minutes down to Fort Mill to be greeted with a locked gate. We called all the numbers listed on the gate as well as the numbers provided in the email and no one answered the phone. What followed were several nastygrams stating that we were at fault, not the venue. Another venue's initial response was snappy and laced with arrogance. They were both crossed off the list fairly quickly. Several others took forever to respond, if at all.
By January we were down to three locations: The Depot, CenterStage @ NoDa, and Big Chill. We've had great experiences with all of them (and highly recommend them to all) but CenterStage took the cake. Their willingness to go the extra mile before we were even clients was amazing! And once we became clients they were even more amazing!
If you're a bride on a budget I highly recommend creating a spreadsheet for each venue that you're considering. Just because the base rental price is low (let's say, oh, $500 for four hours) you may end up spending a whole lot more on chair rentals and time extensions than if you rented a space and spend $3000-6000 as a base (which looks like a large number) but end up saving money when it's all said and done. Look at what each venue offers in the base, look at all the rentals that you'll need, etc. It all adds up!
So why did we chose CenterStage? The biggest reason was the staff. They're amazing. That is all you need to know. The other reasons? We could bring in our own alcohol (you need to get a license from the state to do so and our caterer allowed it) so we saved a ton of money on one of the most expensive parts of any wedding, we had a clean slate to do anything we wanted to to decorate the space, they are an event space so they're set up to do weddings and dealing with nervous brides (& grooms!), and did I mention that they're amazing? We were also able to divide the large space into three parts using their drapes that made the space feel more intimate, as well as stage the different parts of the wedding (the ceremony, cocktail hour, and dinner/dancing). The final set up was more than I ever imagined that space could be.