Our bedroom is pretty bare so finding a beautiful piece of furniture that can serve multiple purposes is key. I've seen several homes with either fake or existing fireplaces with the mantle painted and used as a place to display fun finds, family photos, etc. I think the obsession to find a mantle really started around Christmas time… when the one real fireplace mantle that we have in the house was not big enough to hold all the tchotchkes.
It's not too difficult to find a mantle, however, when you have $100 or less to spend it can be very challenging. Buying a new one could set you back a minimum of $500 and it will be bare bones and boring. Anything that resembles a gorgeous antique also starts at $500 and goes up from there.
A friend of mine in Richmond found hers on the side of a swanky residential street in Raleigh and squeezed it in the back of her compact SUV. It's free standing, large, and gorgeous and I wish I had picture of it to post. I drove around the Meyers Park area recently and had no such luck.
When my sis-in-law was in town a few weeks ago, we went to Sleepy Poet and mantles were on my shopping list. The first hour and a half was discouraging… $550…$790…$975!! Then, in the back of the store, I found one!! It was perfect and came with all the accessories for $90. Score! However, it was too big to fit in my car so I had to reach out to my husband for his muscles and his truck. We went back on Sunday of the same week to pick it up. In the back of my head I was worried that someone has scooped it up during the week. Luckily, it was still there and the owner of the booth was there too, ready to wheel and deal. He knocked the price down to $75 so after taxes it was a few cents over $80, which made me super happy. We loaded it up and brought it home.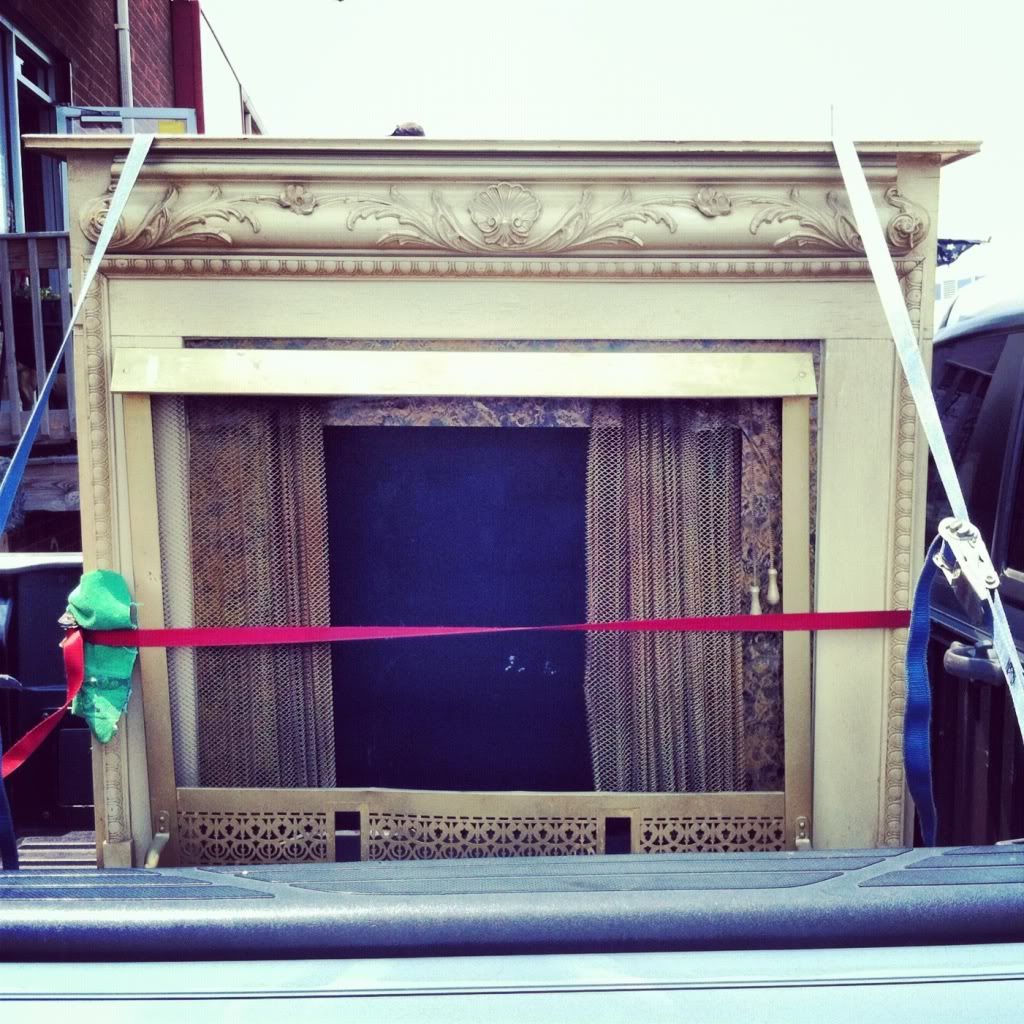 mantle coming home
My wonderful husband wasted no time in tearing it apart so that it can be sanded, painted and turned into something even more beautiful. After a relaxing Fourth of July picnic at our officiating minister's home and a round of disc golf, we got to work on the mantle. Luckily, Lowe's was open and I picked up pre-mixed seasonal paint samples along with other necessary supplies (paint brushes, wood putty, nails, etc.). We squeezed every bit of daylight that we could and finally gave up around 10 o'clock at night.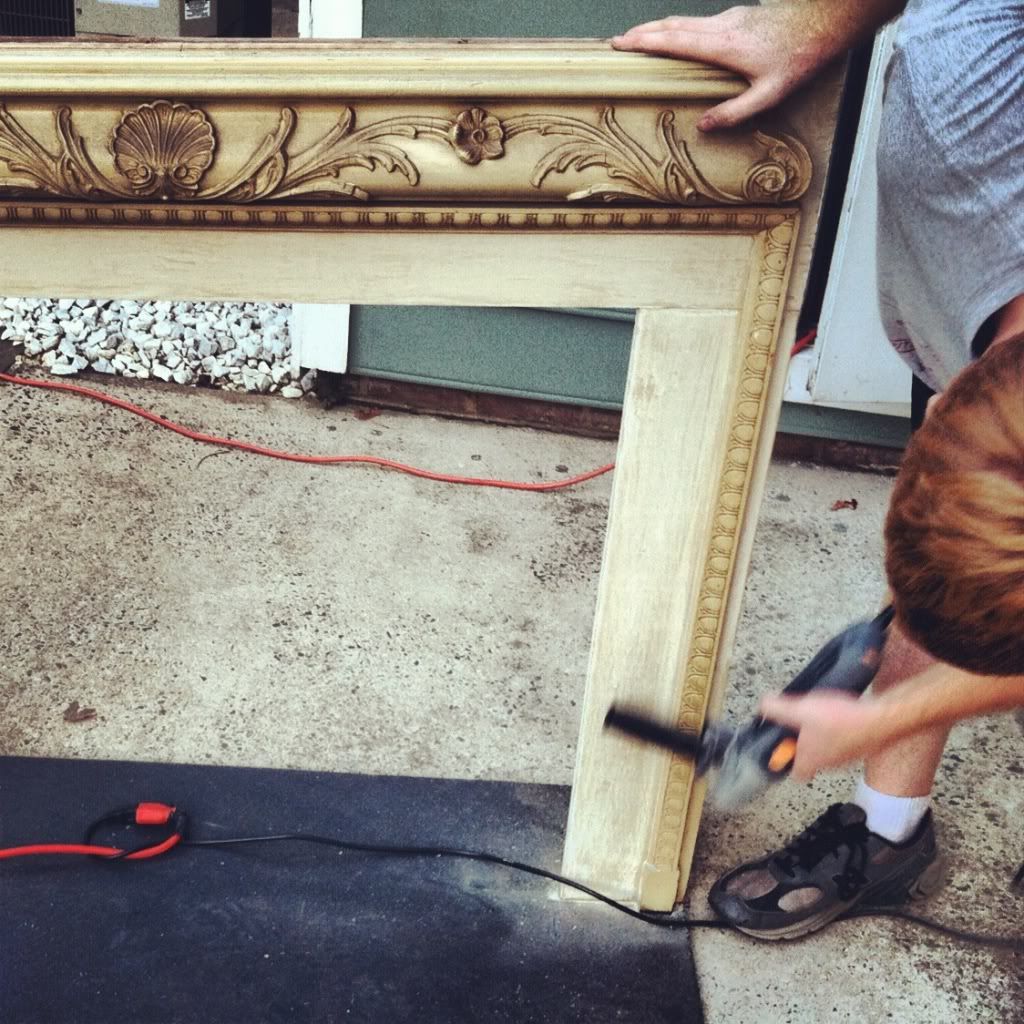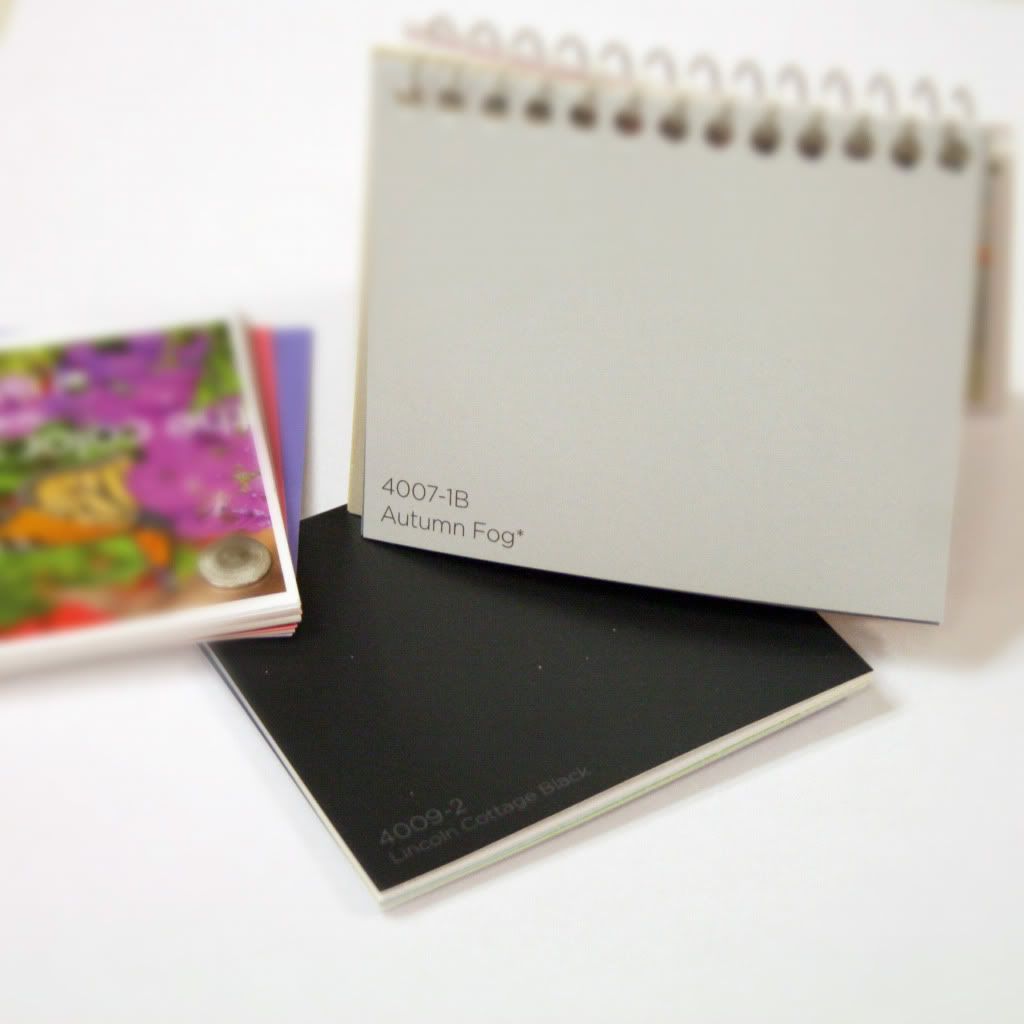 Valspar's Lincoln Cottage Black #4009-2 & Autumn Fog #4007-1B
We continued with the project Friday night into Saturday morning and after several glorious hours working on a project together (something we haven't really done since we planned our wedding) the mantle was done! Isn't it gorgeous?!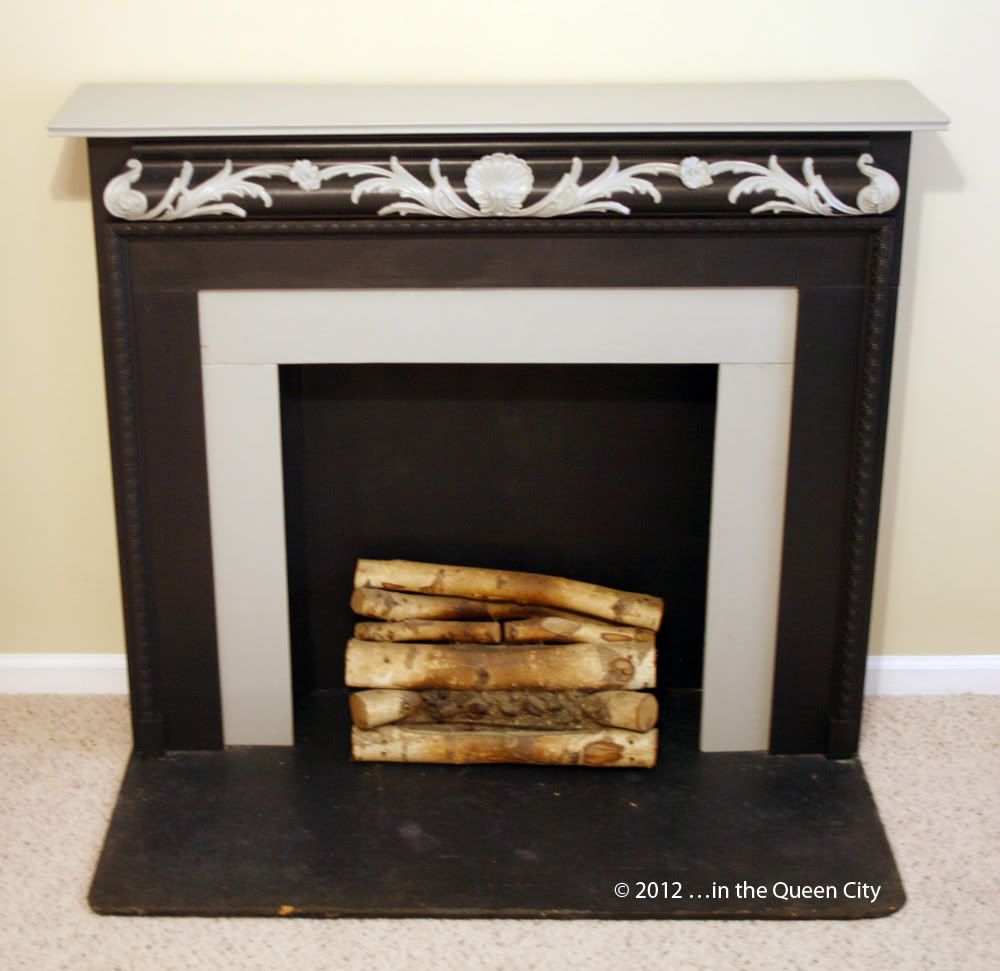 the finished mantle!
The total cost of the project was about $100, which is not bad at all!
Now I'm on the lookout for more furniture for us to refurbish and modernize…