For the college student or anyone on a "ramen noodle" budget, it's survival.
For the Japanese, it's comfort food.
I have fallen into both categories at different stages of life with different types of preparation.
It used to be a cup of noodles, poor the hot water in, and three minutes later you had a meal. Then I learned to buy the kind in a wrapper and cook it with miso paste and other spices, throwing out the packet of flavoring. Then it was my first trip to Tokyo where the true love affair began.
I was tired, weary. It was my first time traveling half way around the world. It was my first time traveling that far alone. I arrived at the Imperial Hotel and was greeted by a warm hug from my mom and a hot shower after a day of travel.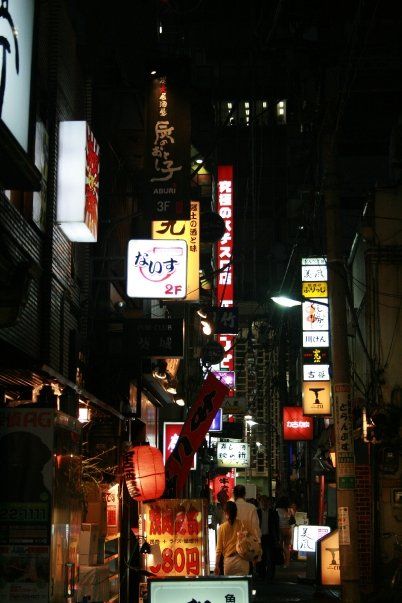 After unpacking, we set out to find dinner. We were both exhausted and finding a full fledged meal with no knowledge of the language seemed daunting. After a few misses we found a hole in the wall ramen restaurant with one broken English menu. It was perfection: delicious broth, tender meat, and slick noodles.
One never forgets their first authentic bowl of ramen so when I heard about Musashi's I knew I had to give it a try!
A
bowl of ramen

was the perfect dinner choice after spending the afternoon celebrating St. Patrick's Day.
The husband and I met up with the #EpicEaters and their dates and quickly separated ourselves, the men at one table and the ladies at the other.
We gabbed, drank sake, and snacked on light appetizers. And then the ramen came and the nine of us got really quiet.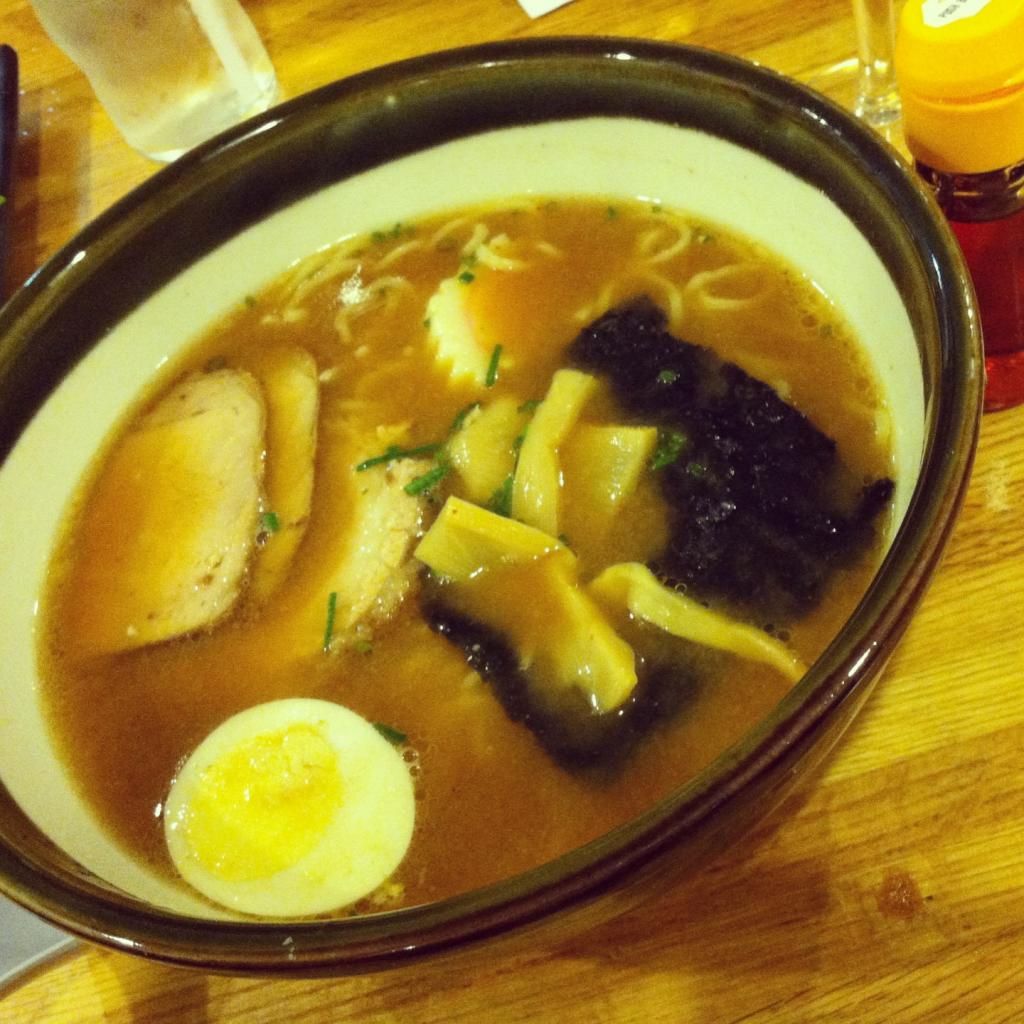 Japanese egg noodle, roasted pork slices, bamboo shoot & green onions
It was delicious and the closest thing I've had in Charlotte that resembles the ramen that I had had in Tokyo years ago.
The restaurant is 35 minutes from the house but is definitely worth the drive for those days when I crave the taste of Tokyo.