You never forget your first time.
I was fourteen and my friends urged me to try it. After some coaxing, I put it in my mouth and grimaced. I'm sure I wasn't the first to do so.The cucumber and imitation crab were not new to me, but the seaweed, avocado and cold rice were. Add the wasabi and soy sauce and it was quite the experience.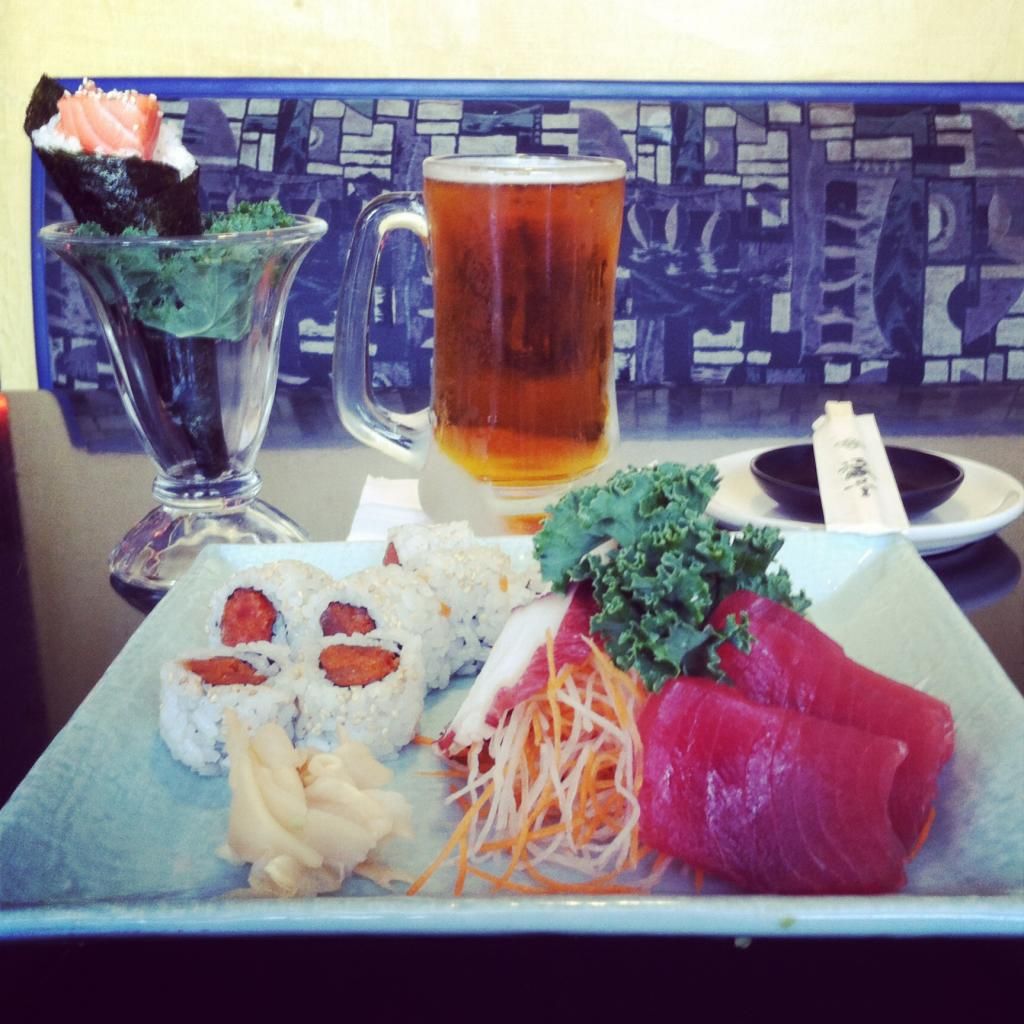 salmon hand roll, spicy tuna, octopus sashimi, tuna sashimi
Jam Session (NoDa Brewing)
Sakura
, hidden in Phase 4 of Franklin Square, was the first sushi restaurant in Gastonia. For me, it holds memories of prom dates, best friends, and special occasions.
The restaurant still looks the same as it did when it first opened. The
menu
recently received a makeover and it's...jarring. Thankfully, the food remained the same.
My favorite menu item (outside of sushi) is the pecan crusted grouper. Get it! The sashimi has never disappointed either and the spicy tuna roll is my all time favorite.
If you ever find yourself in Gastonia, Sakura is a must and won't break the bank.