I'm not sure when it happened or what caused it but I have turned into a pancake making machine. If you follow me on
Instagram
, you know all about #PancakeDiaries. I also share this hashtag with an adorable bulldog named Pancake, who may live in Charlotte because there was a box of Bojangle's posted by one of his humans. Oh, internet!
Most days I just throw things together and make pancakes happen and don't pay attention to all the ingredients or their amounts, making people who want to recreate the pancake du jour sad. I'm trying to be better about it.
The
base recipe
for my crepes comes from Alton Brown. I typically add vanilla (1/2 a tablespoon), sugar (3 tablespoons), and a pinch of salt to take them from plain to sweet.
Last week I visited
Savory Spice Shop in SouthEnd
and was instantly inspired by the extract section. I've been on a lavender kick and the moment I saw the lavender extract, it was over. It was mine mine mine! Not to be outdone, the lemon extract looked me in the eyes and said, "take me home, woman!" and I listened. After all, lavender and lemon are a classic combo.
So here's what you'll need:
2 large eggs
3/4 cup milk
1/2 cup water
1 cup flour
3 tablespoons melted butter
1 tablespoon lavender extract
1/2 tablespoon lemon extract
2 tablespoons powdered sugar
pinch of salt
Blend all of the ingredients together, either with a blender or by whisking the ingredients in a bowl. The batter has to be smooth and lump free. To get the lumps out, strain the batter. Trust me, this extra step will make all the difference.
Also, don't skip the butter.
The pan is also an important "ingredient" in crepe making. Get a non-stick, shallow pan. It'll come in handy in ways other than crepe making so make the investment. Also, you don't have to spend $100+ on an actual crepe pan. Unless, of course, you want to.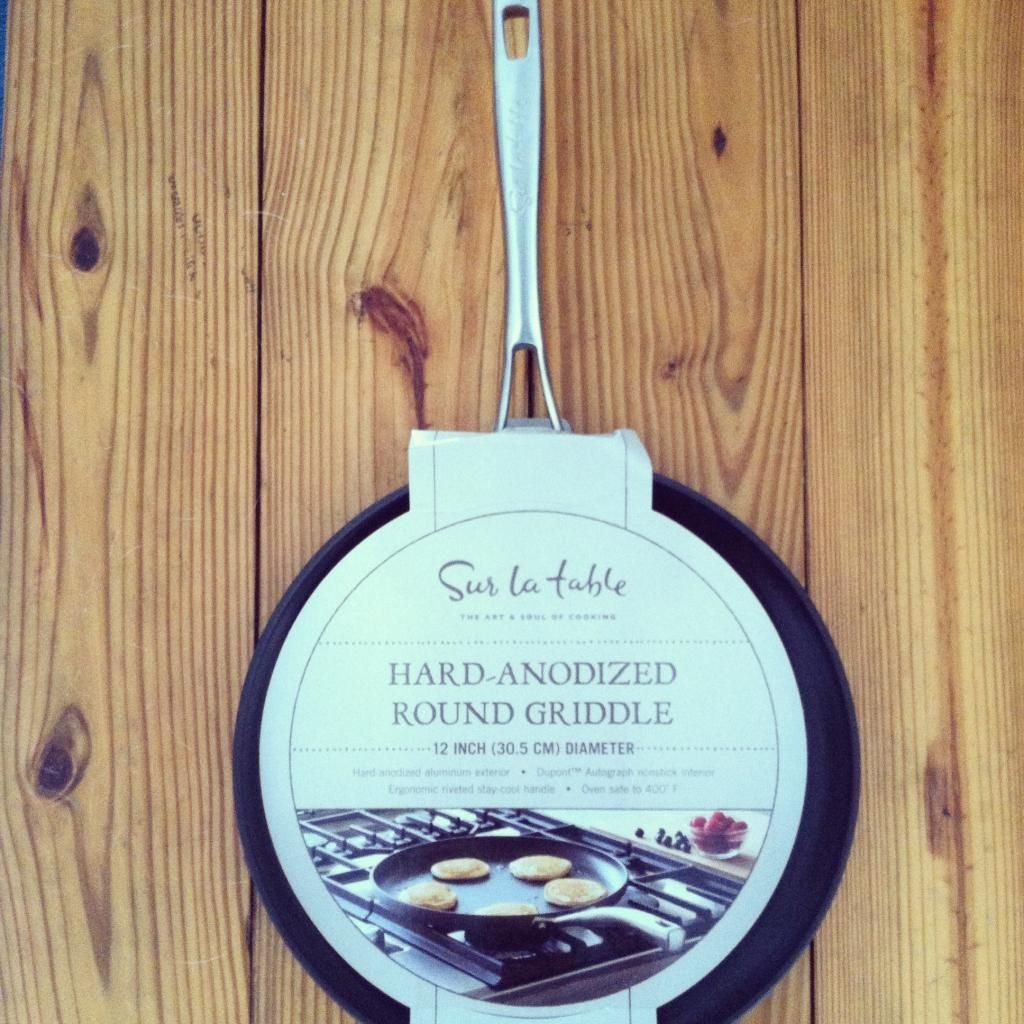 I purchased a
12 inch hard-anodized round griddle
at Sur La Table for around $30 (it was on clearance) and it's fantastic. I recommend getting an 8 to 10 inch griddle for crepe making. A 12 inch pan is a bit large but you can make it work.
Preheat the pan on medium heat and then butter it for the first crepe. Use a 1/4 cup to measure out the batter and pour it into the pan and quickly spread the batter by moving the pan around (it's all in the wrist!). Flip the crepe the moment you see the outer edge brown (30-90 seconds, you have to watch it!). Cook the crepe another 10-20 seconds on the other side and remove. Butter the pan for the next crepe and repeat the process until you run out of batter.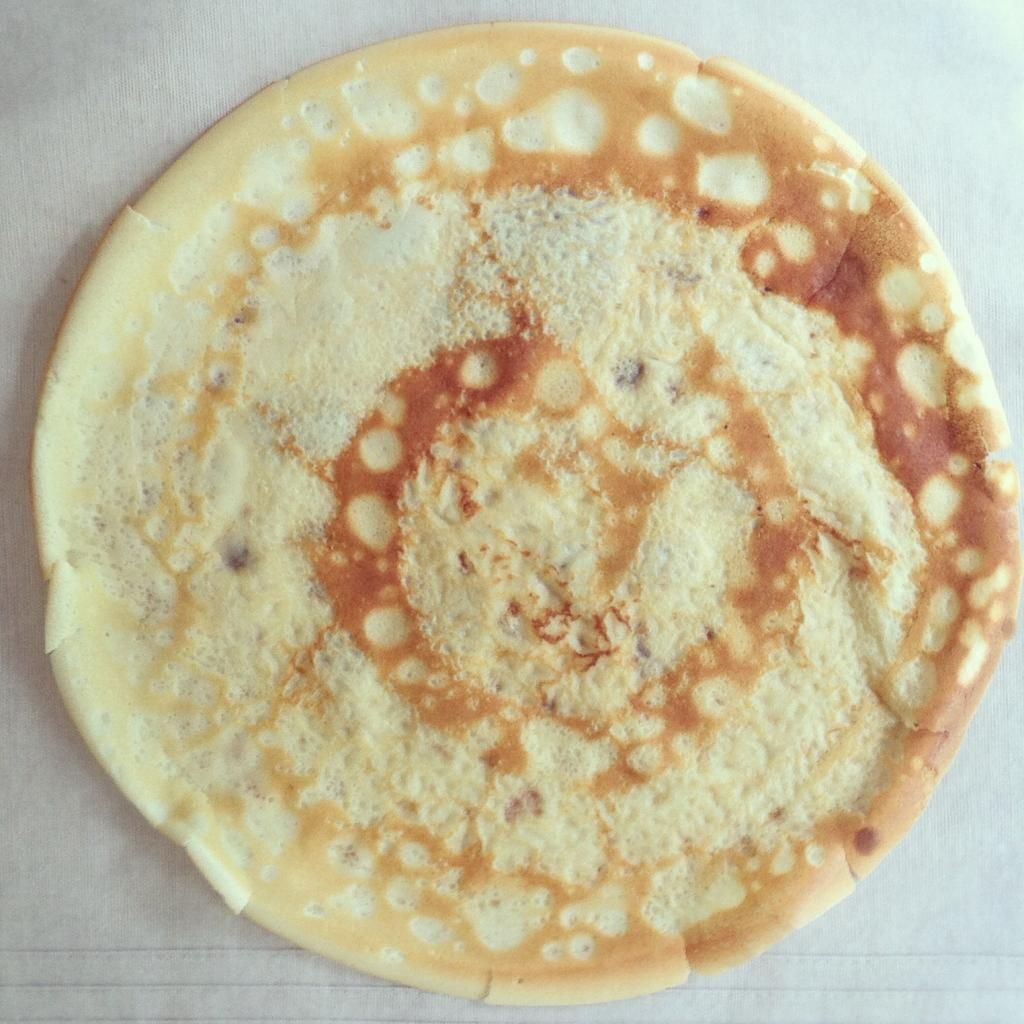 Enjoy on their own or with Nutella and fruit!
Or at a Bachelorette Men Tell All viewing party with friends. Rose petals and all!