Our second stop for Queen's Feast was
Aria Tuscan Grill
, a restaurant I pass often and have only been to once before for cocktails and bar bites. It was delicious then, still is, and I look forward to returning to tour the rest of the menu!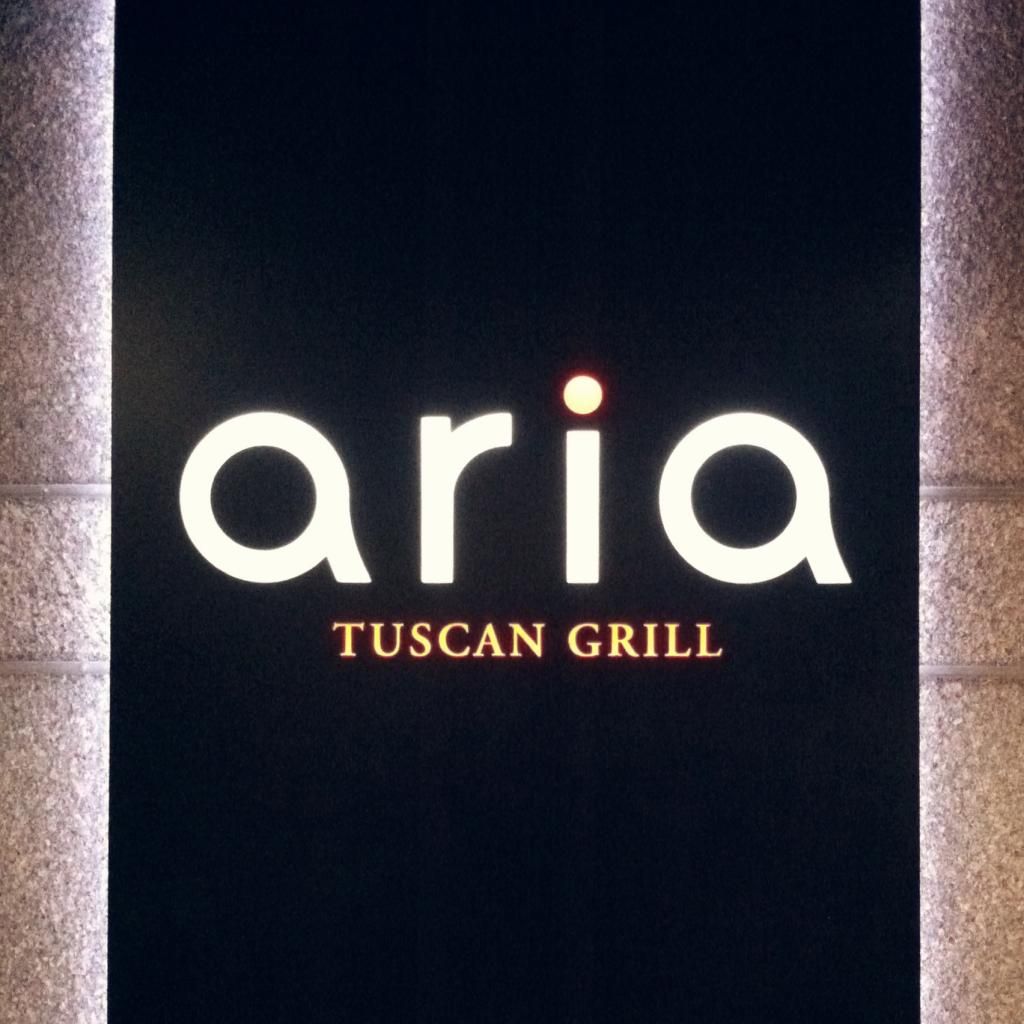 It was raining hard that evening and by the time we walked the four blocks to the restaurant, we were soaked. When we got to the restaurant, we learned that they provide a valet service. A stiff drink was in order!
From the bar
For him: Bourbon Mash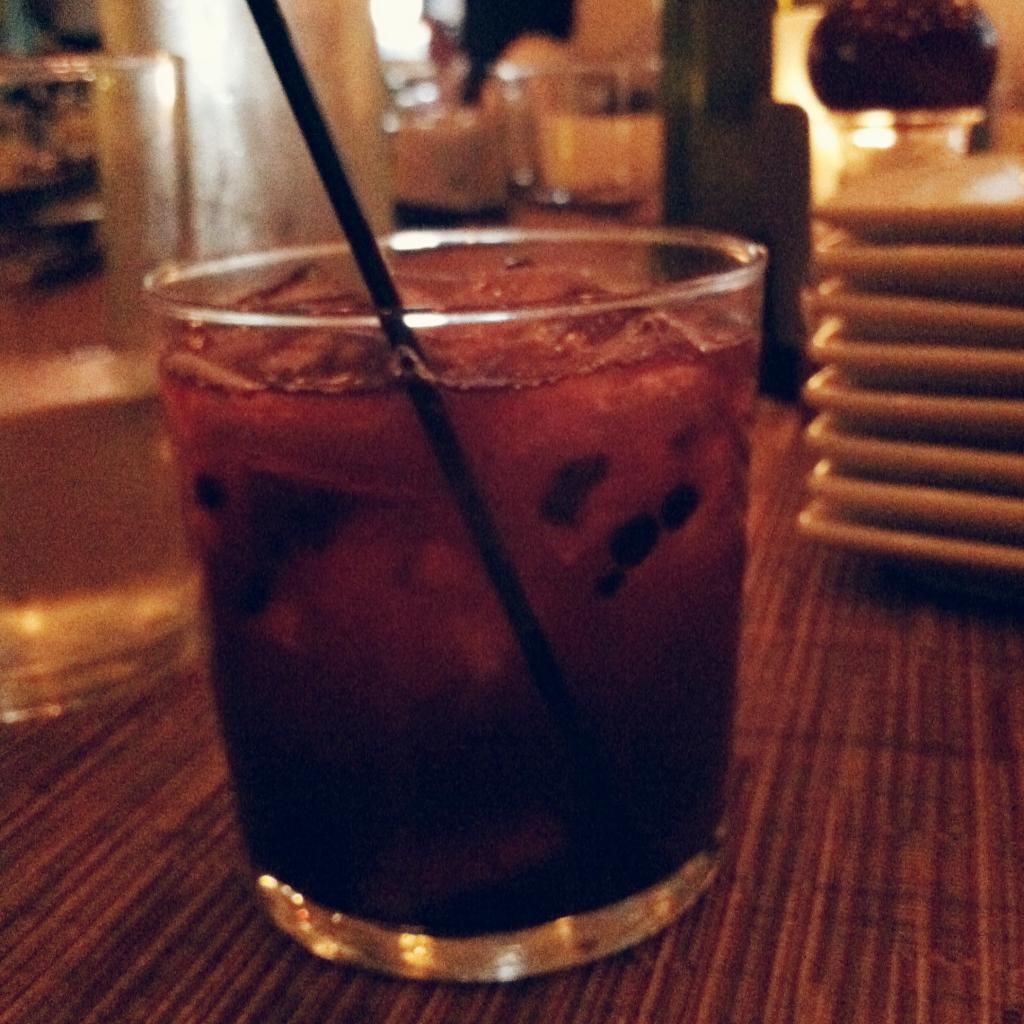 Maker's Mark, Seasonal Fresh Fuit, Grand Marnier, Lmon Juice, House Made Falernum Bitters
For her: Lavender Gin Fiz
Blue Coat Gin, Lime Juice, House Made Lavender Syrup, Prosecco Float
We sipped our cocktails while waiting on the rest of the party of eight and enjoyed the atmosphere of the restaurant. All the tables were full but it didn't feel overly crowded. There is a large window with a view of the kitchen in the main dinning room and all I wanted to do was stare. I love open kitchens and being able to see the action behind the scenes. Aria offers a chef's table and I hope to experience it some time in the near future.
Our server was a total pro and very knowledgeable. I asked him a million questions and he made recommendations based on my inquires. He also did
not
have the air of I-don't-give-two-effs-about-giving-good-service-because-it's-restaurant-week, which is a problem with other restaurants that we have visited during the past couple of years, and for that I appreciated him even more.
Aria opted to open up their whole menu for CRW, instead of a limited menu like most restaurants. This allowed us to truly experience everything the restaurant has to offer.
First Course | Primi
For him: Caramelized Gnocchi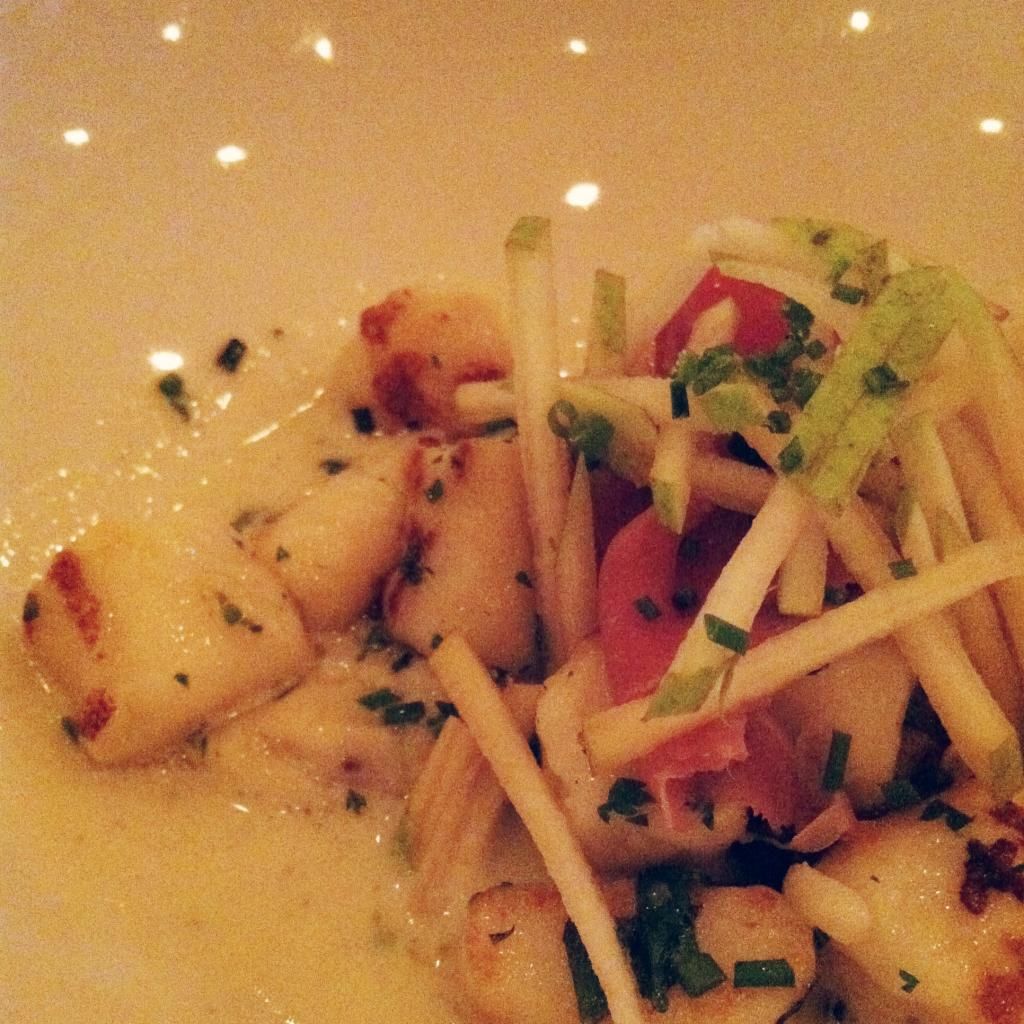 Prosciutto di Parma, Pear, Gorgonzola, Truffle Oil
For her: Caprese Salad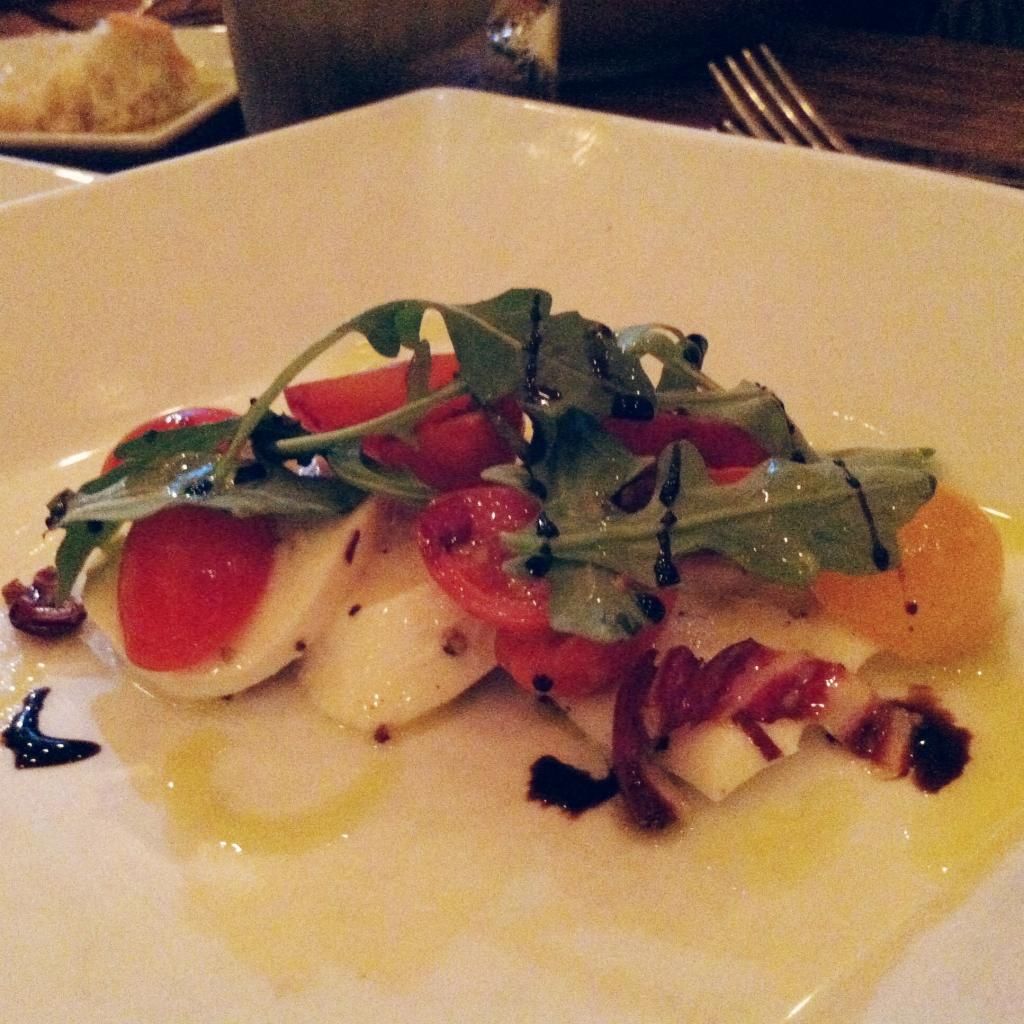 Sun Gold Cherry Tomatoes, Bocconcini Mozzarella Fresh Basil, Radicchio, Vincotto
Second Course | Secondi
For him: Seafood Pasta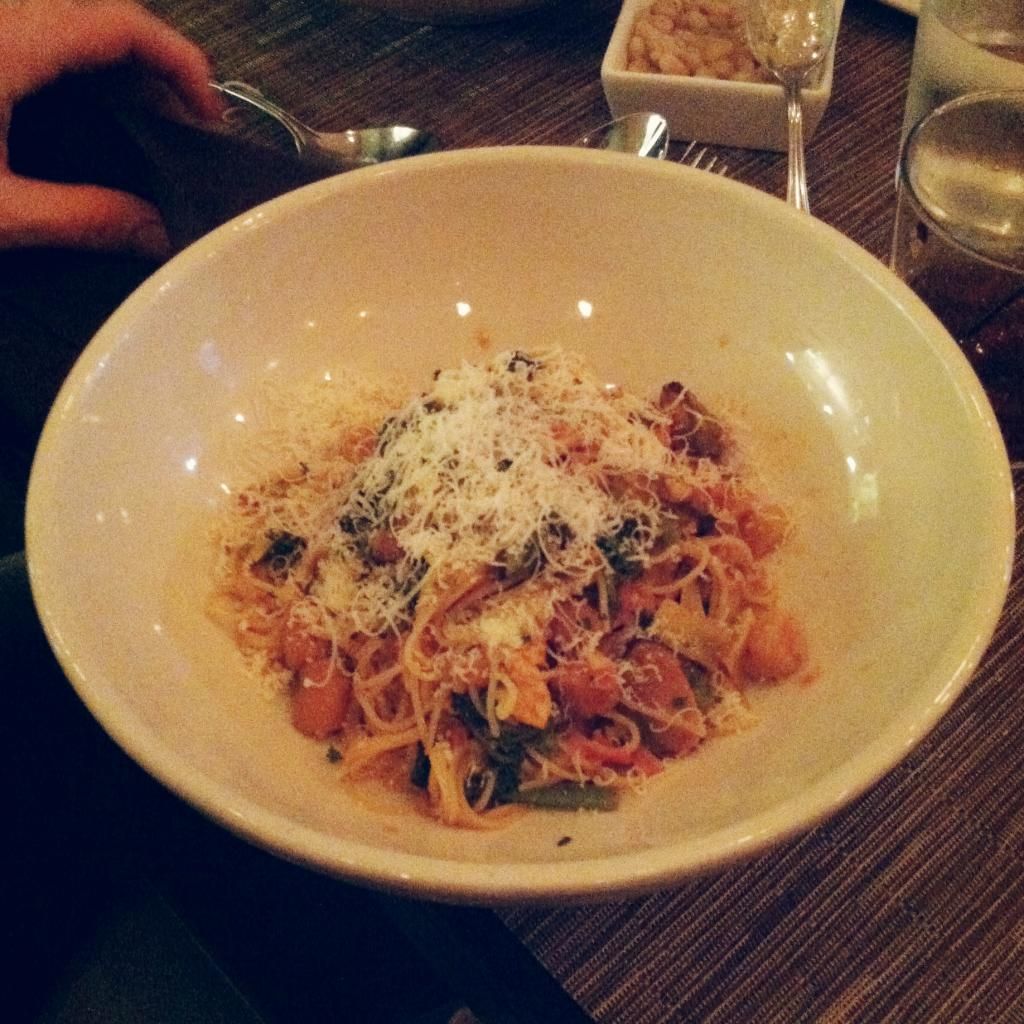 this was a nightly special and I did not get the full rundown of what is in the pasta
...the only thing I remember is "fire roasted tomato sauce"
For her: Braised Lamb Shank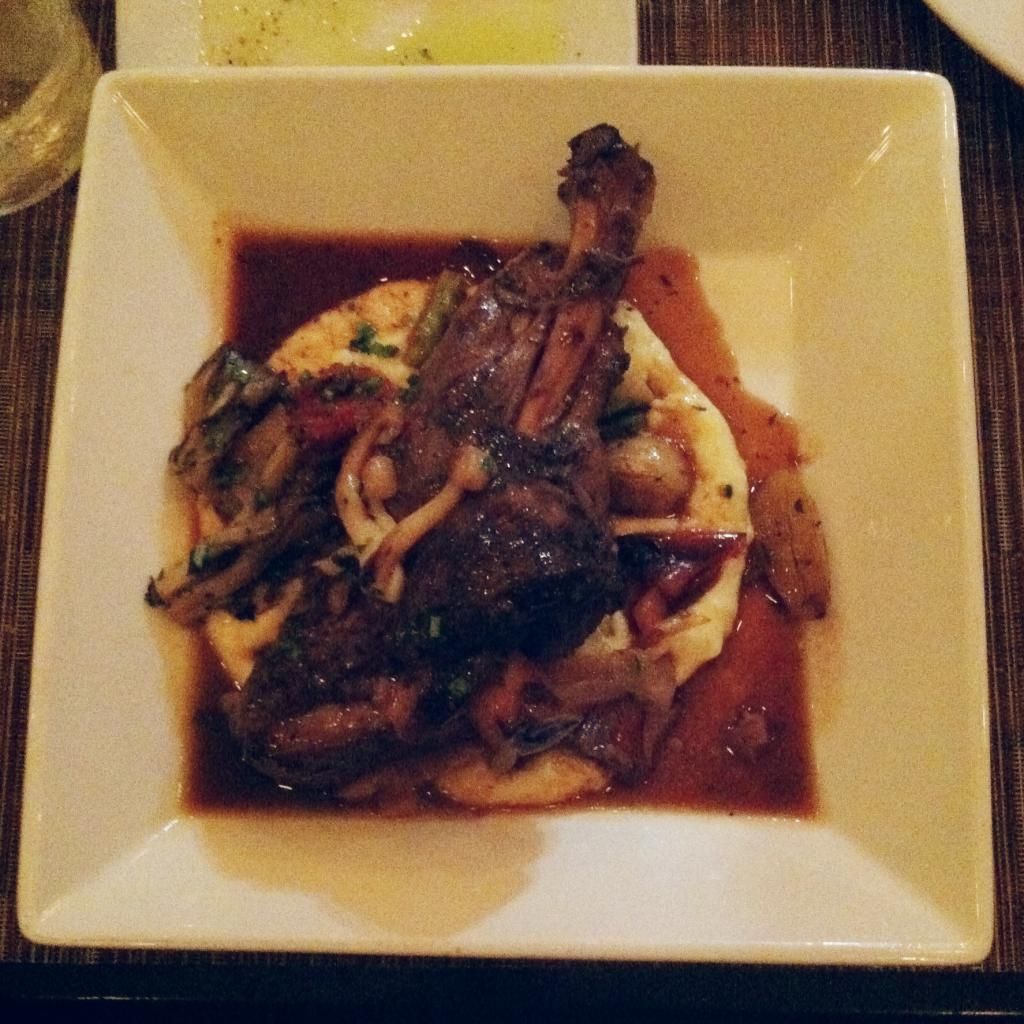 Taleggio Polenta, Fire Roasted Summer Vegetables, Wild Mushrooms
Third Course | Terzi
For him: Peanut & Chocolate Ganache Tart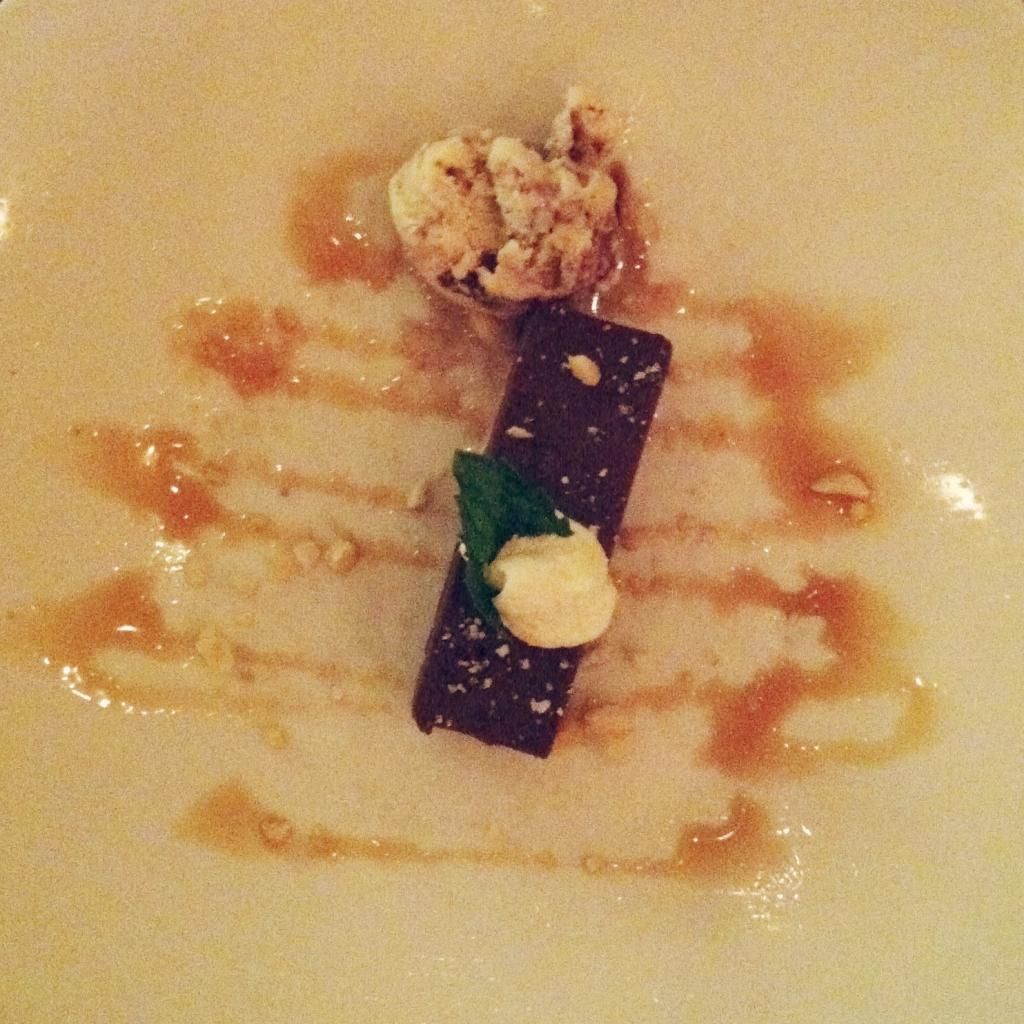 Rum Caramel, Peanut Butter Gelato
For her: Aria Tiramisù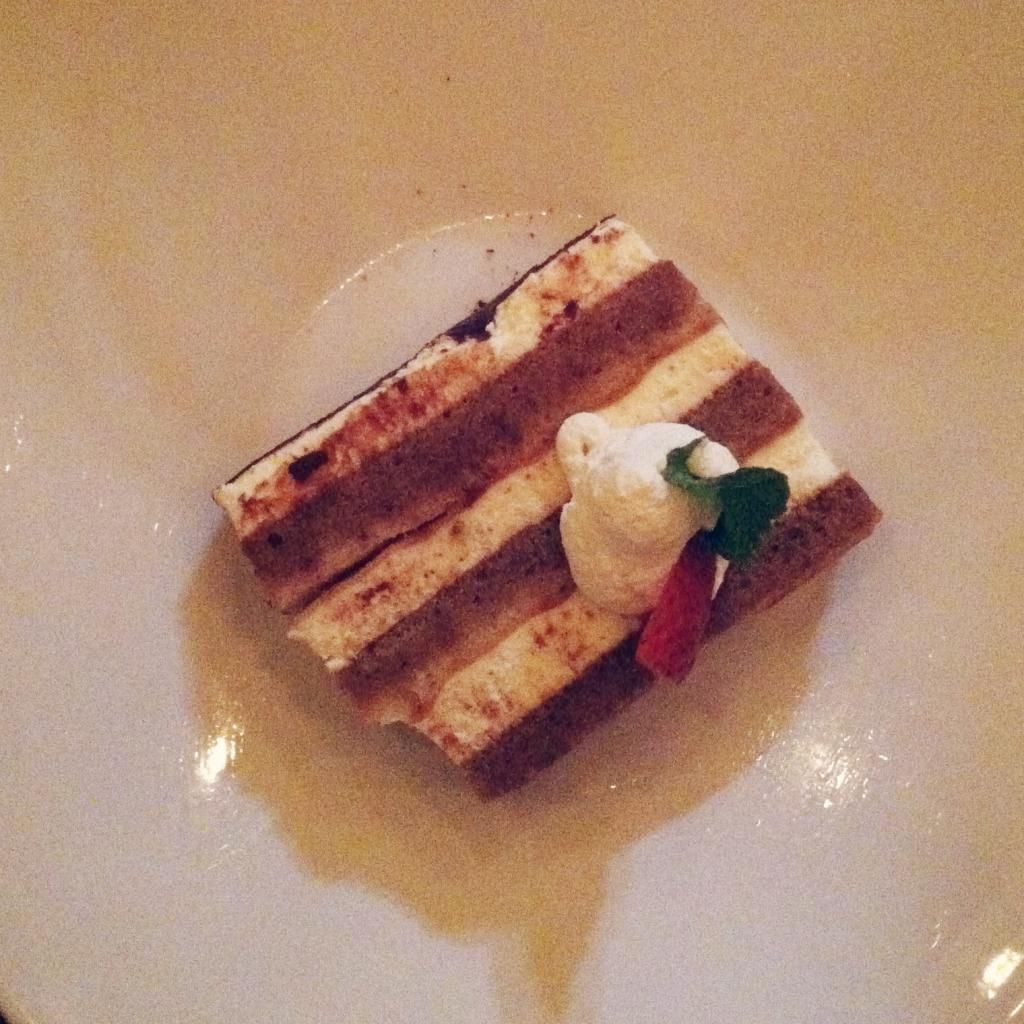 Espresso, Lady Fingers, Mascarpone Crema
We definitely found our new
must
for the next restaurant week.
Aria Tuscan Grill
What: Refined Italian fare in a trendy, contemporary setting.
Where: 100 N Tryon St. | Charlotte, NC 28202
A look inside:
View Larger Map