I've been on a "passion" kick brought on by my
TEDxCharlotte experience
this past February. There's nothing more beautiful than passion. Nothing. And it's even more beautiful to see it in action.
I now have "passion crushes" (PC). For example, I have a PC on Chad Henderson of NoDa Brewing. If you haven't seen his TEDxCharlotte talk, go watch it. Now. Even Guy Kawasaki thought it was awesome and posted it on his LinkedIn profile.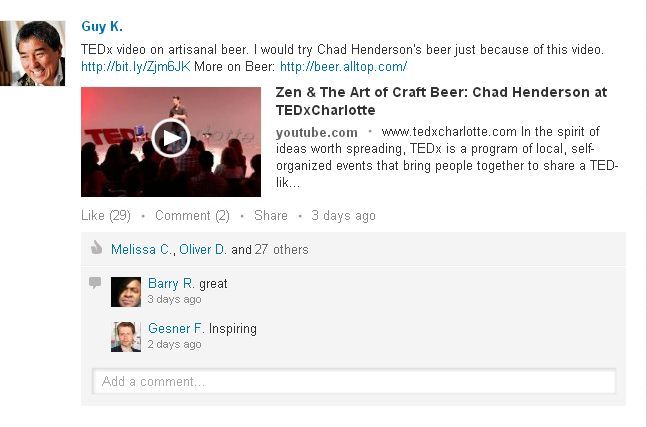 Chad's passion for craft beer caused my friends and I to come up with the verb to Chad to explain things that we're passionate about.
Here are a couple of examples on how to use the verb:
"I'm Chadding over feminine leather for F/W13."
"You're going to Chad when you see this TED video."
And then last night I met Bob. Bob made me want to turn him into a verb.
Let's back up for a moment and start from the beginning.
A couple of weeks ago I crashed a Twitter conversation between Cassiday and Bob the Bartender and asked if they needed help tasting cocktails and, to my surprise, an invite was extended. The day couldn't come fast enough, and neither could five o'clock.
I arrived at Pisces Sushi shortly after five and sat down at the bar. A kind gentleman provided me with a glass of water and I waited. Shortly after, panic struck. Was I at the right place? The right bar? Where were Bob and Cass? A familiar looking gentleman (Jerry) walked into the restaurant and walked to the back half of the restaurant. "Is there another bar," I asked. Turns out that there was and so began our night of magic.
The drinks were poured and the conversation flowed. Nothing was made using pre-fabricated mixes. The drinks were infused with fresh produce, mixed with local liquors, and prepared using tools I've never seen before. Bob is one part artist, one part mad scientist, and infinite parts passion.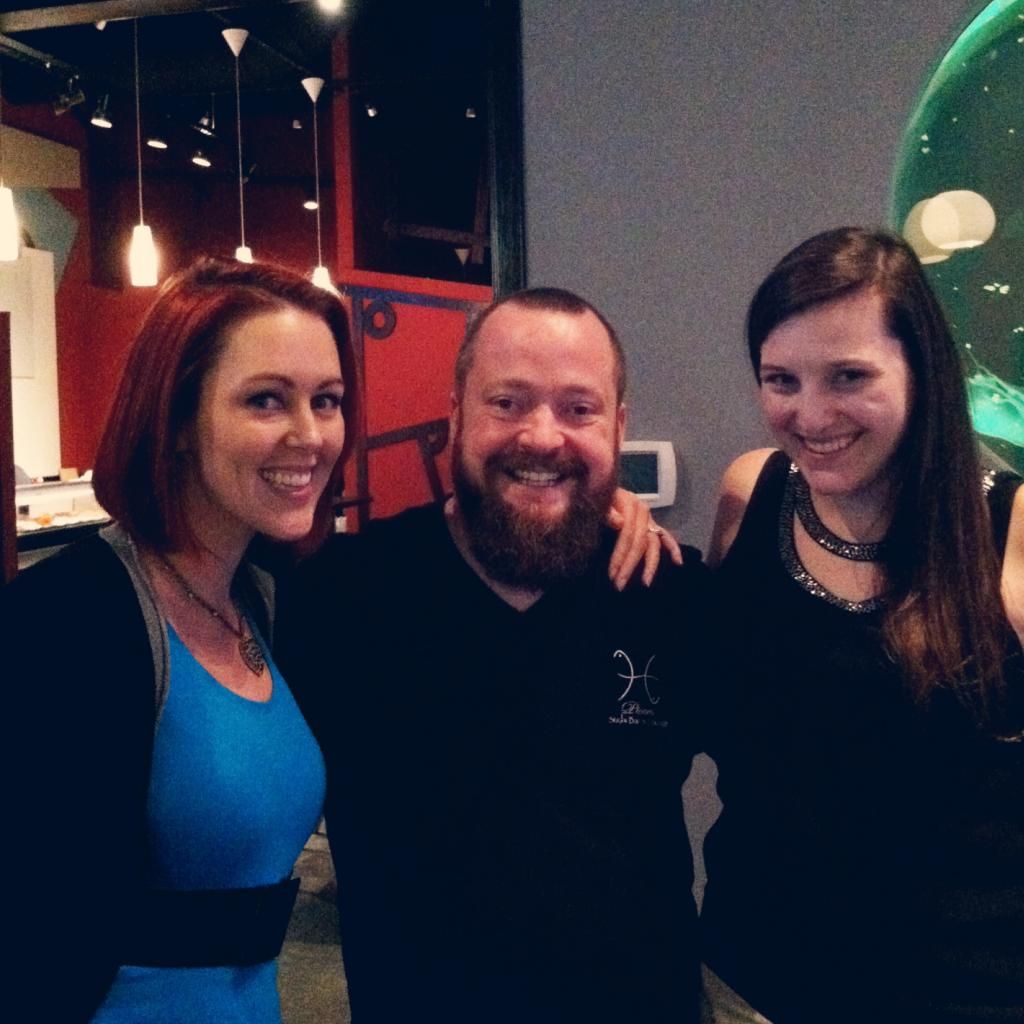 Cassiday, Bob, and some tipsy chick
Huge thanks to Bryan for opening his restaurant's doors to us and for Cass and Jerry for being fantastic sipping partners in crime. I'm looking forward to many more nights full of friends, food, and drinks made by my new PC!
Cheers!
P.S. Part two of this post is coming soon with pictures of all the delicious foods and drinks.