I met
Victoria
a long long time ago, in 2006, at a holiday party. She was thirteen and at the time starring on Zoey 101. I had heard of the show but Nickelodeon was not exactly in my channel flipping rotation. She was sweet as can be and I could tell that she had big star potential.
The other day I stumbled upon her new music video "Gold" and it's adorable and would totally be my favorite song... if I was 16. But regardless, it's fun, catchy, and I totally fell in love with the outfit below.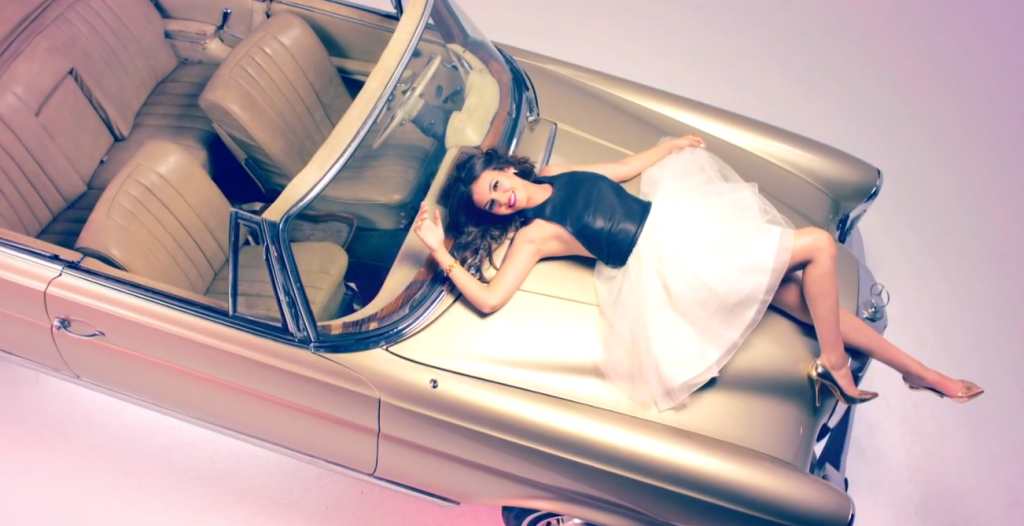 Photo via J-14
I've been slightly obsessed with leather lately. Especially for fall. And more specifically, leather worn in a feminine way. There's a reason why leather and lace are the perfect match.
I'm looking forward to wearing my leather mini that I picked up at the Green Jeans Sale this past spring with billowy tops and lace tights.
How do you rock your leather?