There are some activities and events that require convincing in order for me to participate. Hot yoga. Camping. Tractor auction. But the moment you say the words Levine Children's Hospital, I'm in. I don't care what it is. So when I got an email from the Martin Truex Jr. Foundation to attend Catwalk for a Cause, I was in, all in.
My date that night was Michelle and we were one of the first people to arrive. We quickly found our way to the shrimp display and took the moment to take in the space. The runway was gorgeous and the silent auction tables were full of amazing items waiting on people to bid on them.
The big stars of the night were the children on the catwalk, each facing illness no child (or adult for that matter) should ever face. So brave and so inspiring.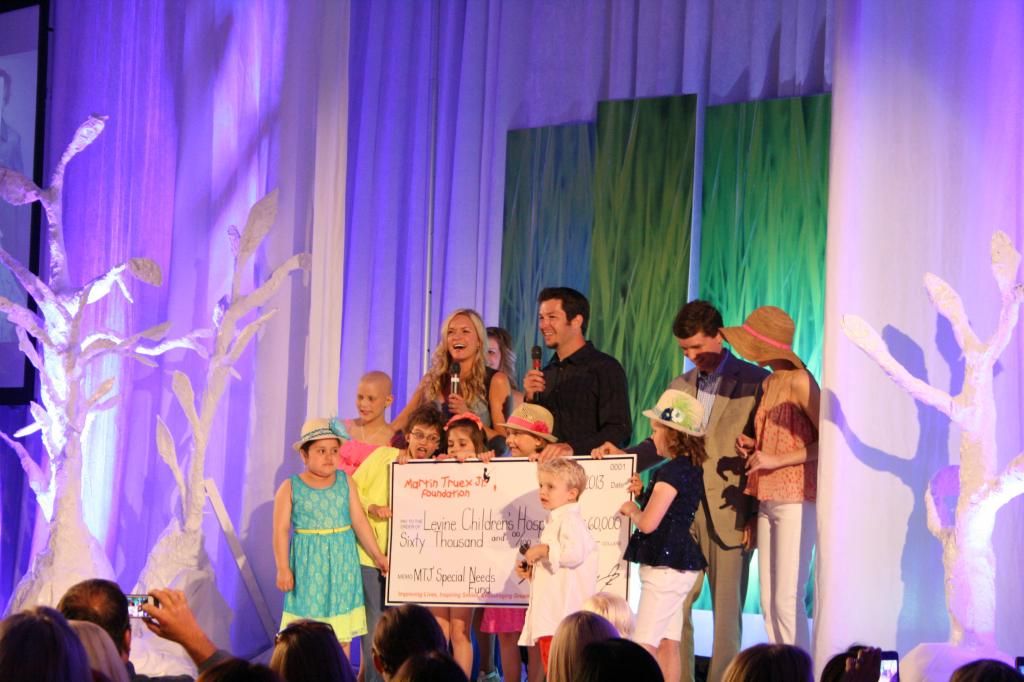 The MTJ Foundation focuses on helping kids with serious and often life-threatening illnesses, a cause after my own heart. I look forward to participating in other events put on by the Foundation.
If you want to learn more about the event or the foundation, visit the MTJ Foundation website.